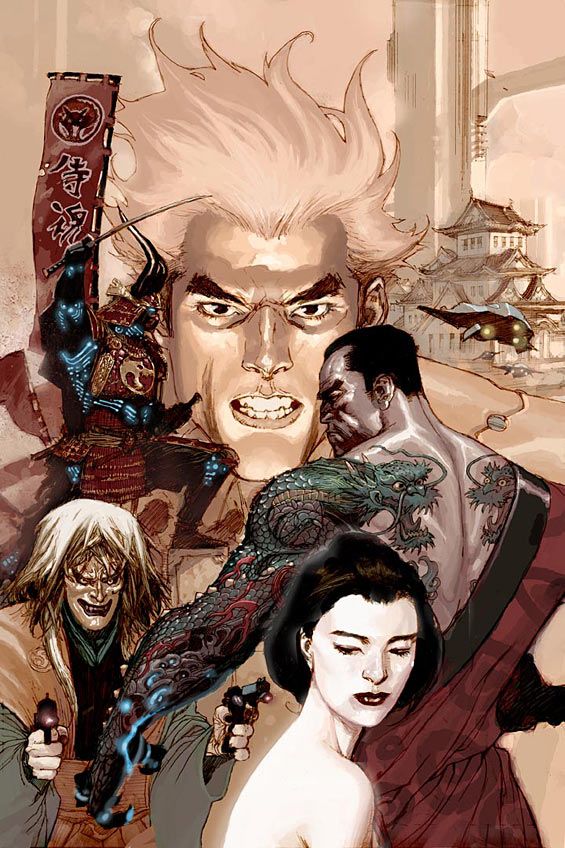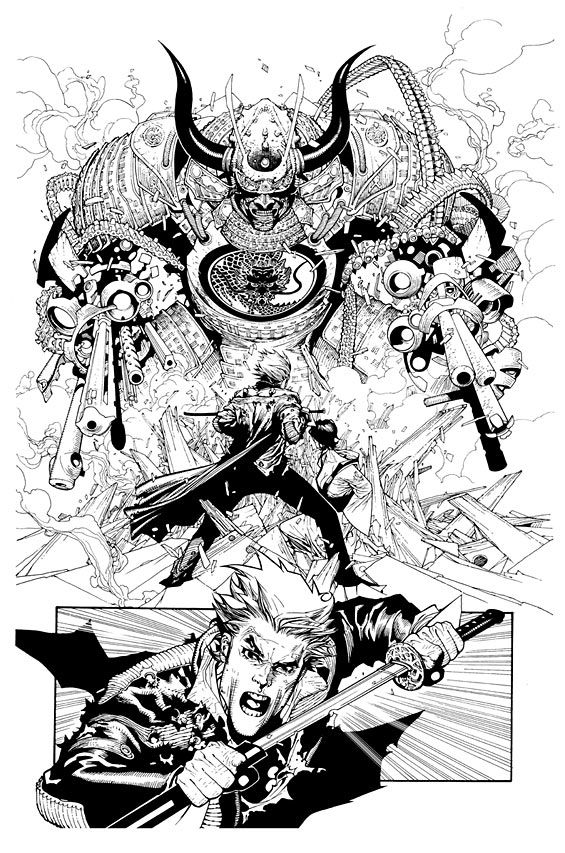 SILENT DRAGON
written by Andy Diggle
pencilled by Leinil Francis Yu
inked by Gerry Alanguilan
6 issues from Wildstorm/Cliffhanger/DC Comics.
From an interview with Andy Diggle:
"Beginning with "Silent Dragon," Diggle says this book is set in its own universe. "It's set in a future Tokyo where the ancient and modern collide - a crazy melting pot of cyborg Yakuza, holographic ghosts and samurai war droids," Diggle told CBR News. "It's a sci-fi/crime/action/tragedy/love story with really big robots. I wanted to create a universe where I could really let rip with some extreme actions sequences without being constrained by the supposed 'reality' of a book like 'The Losers.' So everything is bigger, crazier, and larger than life. But I was surprised that, once I got into it, the tone ended up being somewhat darker than I had expected. The characters have taken on a life of their own, more so than in anything I've yet written, and there's a kind of haunted, melancholy air that hangs over the lead character for reasons which will become apparent."
Read More here:
BREAKING THE SILENCE; ANDY DIGGLE TALKS SILENT DRAGON, THE LOSERS AND ADAM STRANGE
by Dave Richards
http://www.comicbookresources.com/news/newsitem.cgi?id=4835