Siglo: Passion Launch
6pm, 2nd Floor Fully Booked
Promenade, Greenhills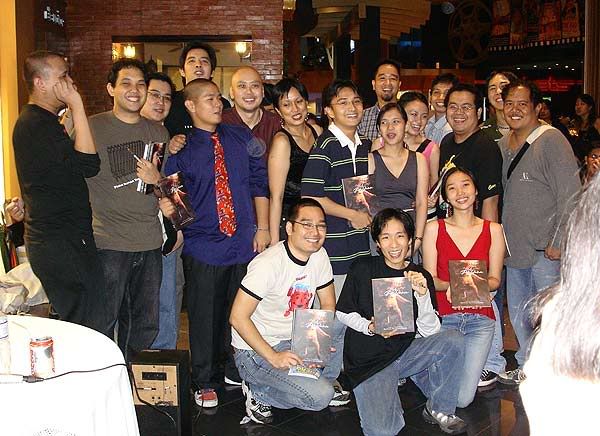 Siglo: Passion writers and artists
(not all pictured)
Standing from left
: Dean Alfar, Quark Henares, Luis Katigbak, Tobie Abad, Andrew Drilon (in blue), Vin Simbulan, Nikki Alfar, Elbert Or, Ariel Atienza, Camy Francisco, Shelly Soneja, Jaime Bautista, Marco Dimaano, Jeremy Arambulo, and me!
Kneeling from left
: Reno Maniquis, Joel Chua and Jac Ting Lim.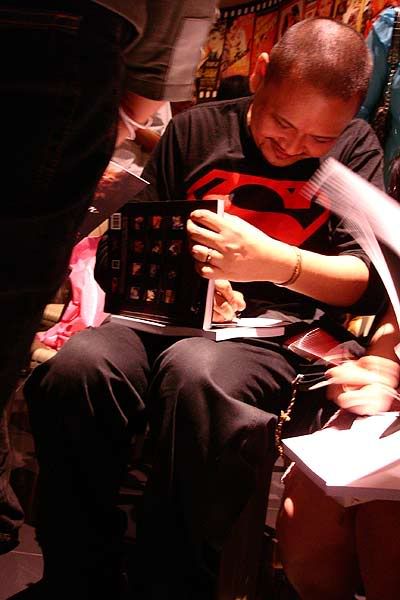 Dean Alfar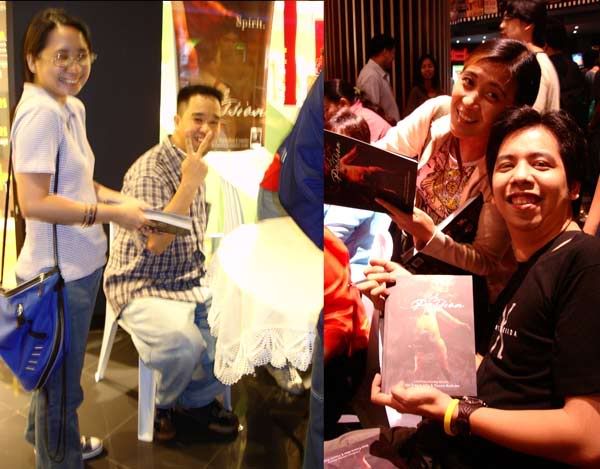 Syeri Baet, Ariel Atienza, Ma-an Asuncion, Tobie Abad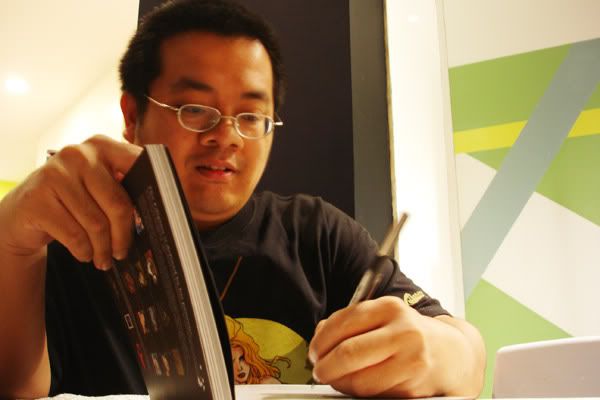 Marco Dimaano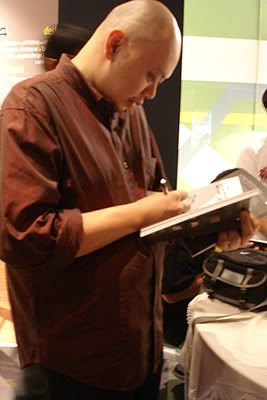 Vin Simbulan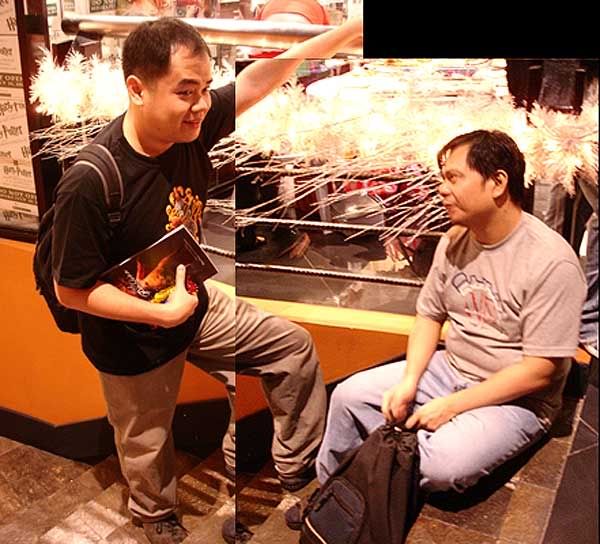 Oliver Pulumbarit, Ferres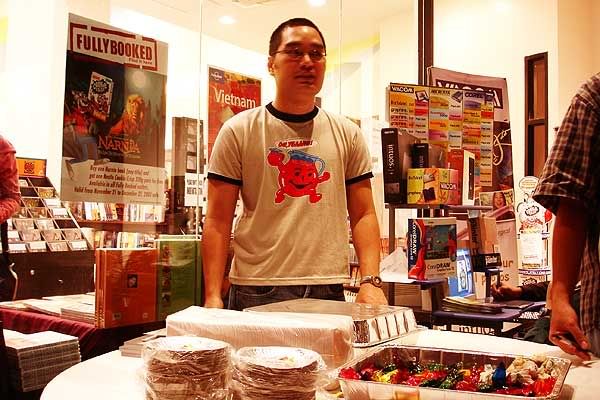 Reno Maniquis (Bili na kayo!)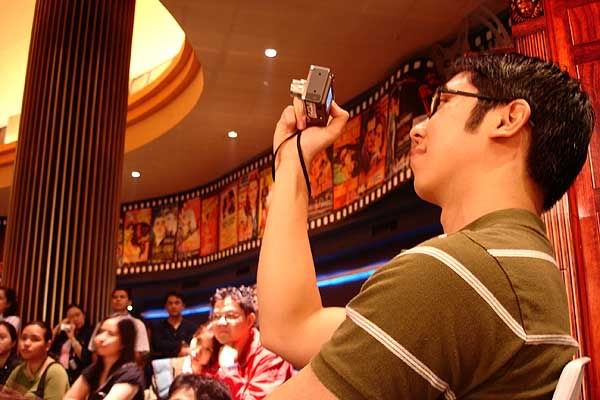 Jeremy Arambulo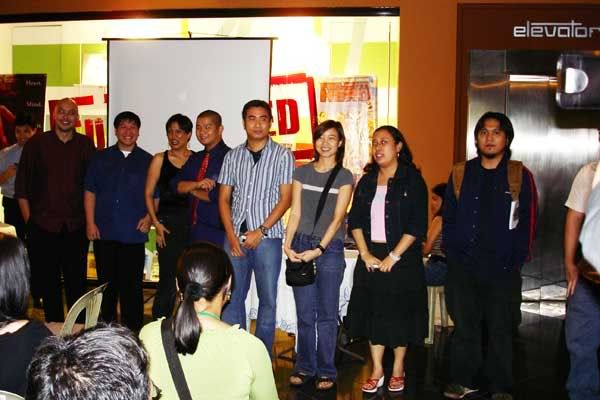 Writers for the book "Philippine Speculative Fiction Vol. 1".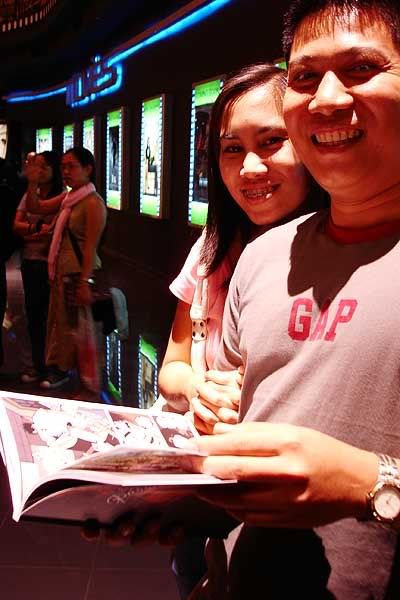 Komikero Rene and Jolana Enriquez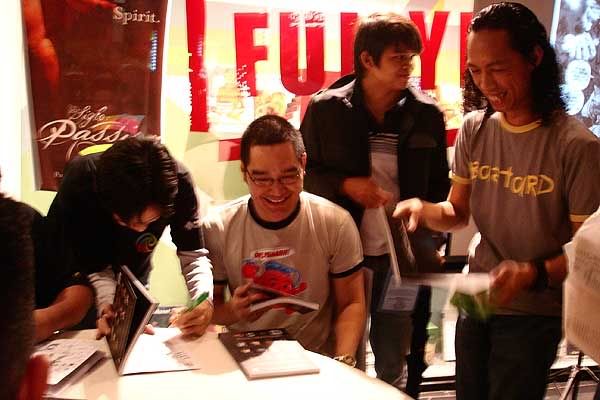 Joel Chua (nakatungo), Reno Maniquis and Ed Tadeo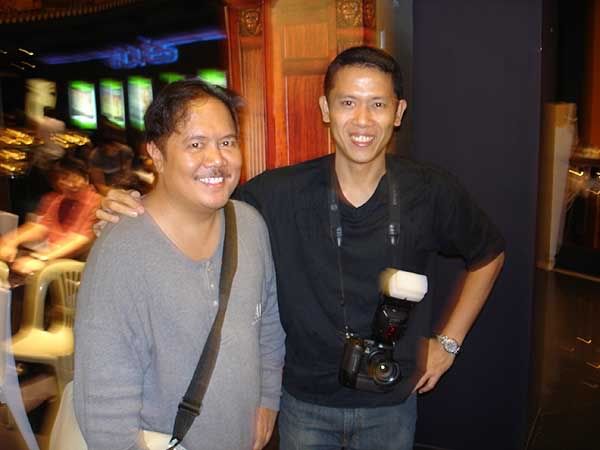 If you were at the launch last night and saw this guy taking a lot of pictures, that's my old classmate from UST, Jun Dimaano, who is also Marco's older brother.
Here's a batch of far better pics by Jun.
Siglo:Passion Launch Pics by Jun Dimaano
*****
And we're back! This blog has been un-updatable for a few days as we changed servers. Everything is up and running again thanks to the computer wizardry of my brother
Noel
. Thanks man!