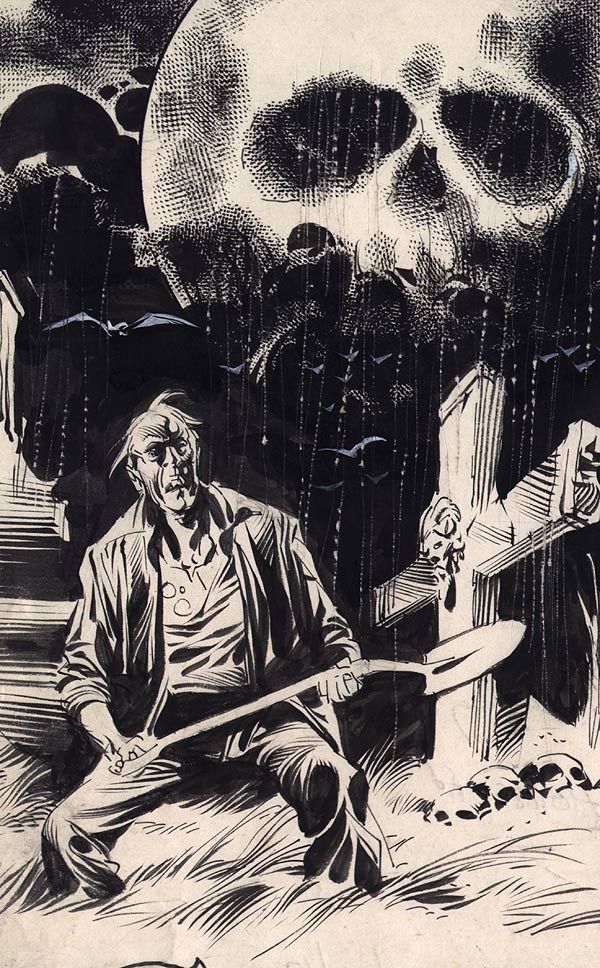 Abel Laxamana
Requiem Aeternam Spot Detail
Hiwaga Komiks House Ad
An award winning artist, Abel Laxamana is one of the few Filipinos who have had the honor of winning the Eisner Award for Best Humor Publication in 2002 as part of the creative team of Radioactive Man, published by Bongo Comics.
Readers of Warren Magazines voted him favorite all around artist of the year in 1979, where he won for his various contributions to the magazine.
Click Here for a full image of Abel's Requiem Aeternam
.