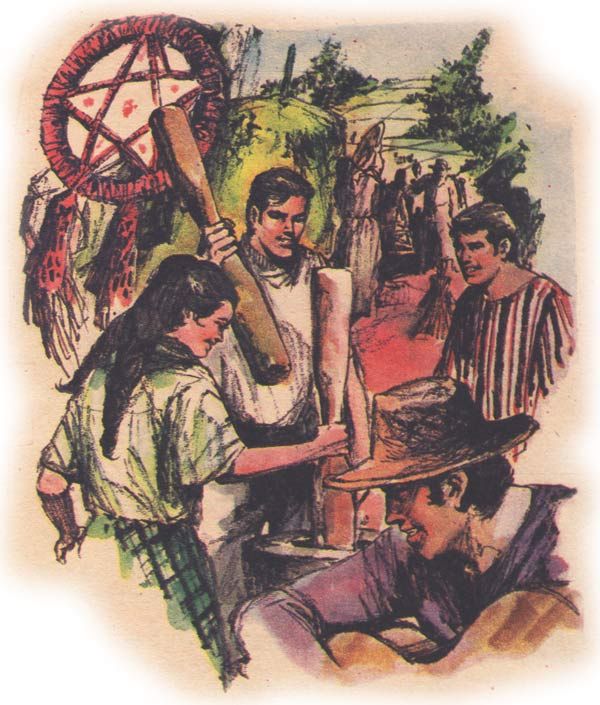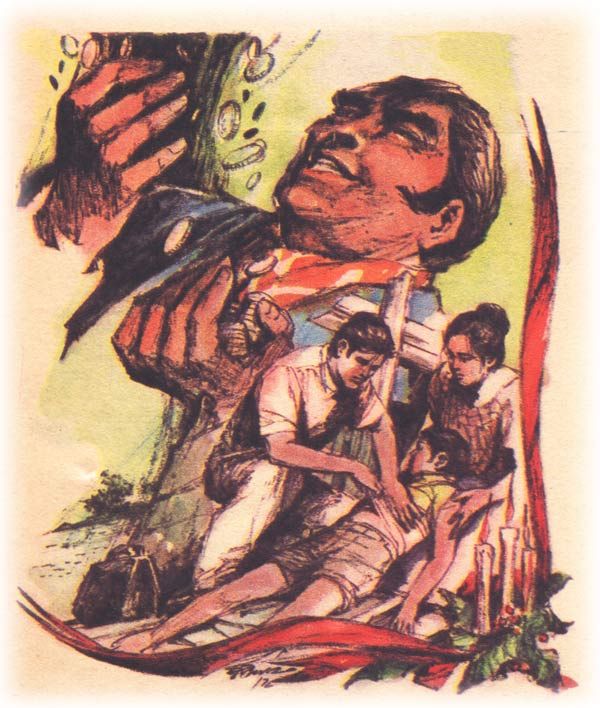 E.R. Cruz
Liwayway Spot Illustrations
Liwayway, December 18, 1972
Eufronio Reyes"ER" Cruz
is one of the more distinctive Filipino comics illustrators whose style is chracterized by gritty, heavy and edgy brushwork. He contributed many such spot illustrations and comics stories for Liwayway during this time, and drew stories for various publications like Holiday and Pioneer, published by GASI.
In the US, he had a memorable stint as the artist on DC's
The Shadow
, and various mystery publications from DC like House of Mystery, Unexpected, and Our Army At War. At Marvel he worked on Moon Knight, and Savage Sword of Conan.
He also worked on many adaptations of classic stories like Red Badge of Courage, Tom Sawyer, Gulliver's Travels, and The Iliad.
ER Cruz's work can currently be bought off the shelves at National Book Store. Look for Illustrated Classic Editions'
Red Bad of Courage
, a specially adapted version of the Stephen Crane novel by Malvina G. Vogel, with many *many* terrific full page spot illustrations by ER.
I actually don't know very much about this artist, but I'm very familiar with his body of work, having seen them on many titles for a long time. If you know more about ER and where one could get in touch with him, please let me know. :)