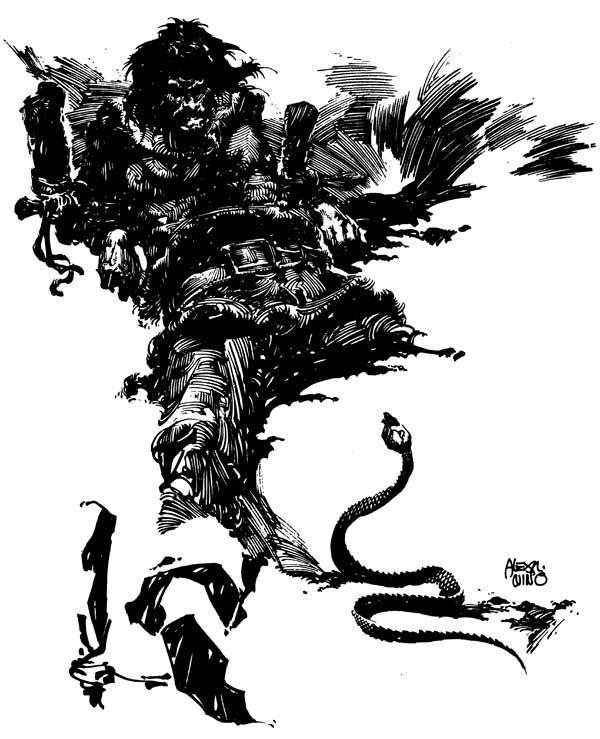 Alex Niño
This is one of more remarkable drawings by Alex Niño I've seen. I've already seen it before on the pages of Satan's Tears but it wasn't until I saw it again on the pages of an American made fanzine called DESTINY did I fully appreciate it. The brushstrokes seem so effortless, so seemingly haphazard and yet upon study they're deliberate and not lacking purpose.
Destiny is a fanzine published in 1974 and edited by Paul Hugli. Comic Odyssey's Sandy Sansolis was gracious enough to send it to me along with some stuff I bought at his store. Thanks Sandy!
The fanzine is remarkable in that it has a considerable feature on Filipino comics artists, including many illustrations and interviews with Alfredo Alcala, Nestor Redondo, Alex Niño and Jesse Santos conducted by Orvy Jundis.