Comics!
I'm back from a 4 day UAP Convention in Manila. If you've been emailing me during this time and I haven't written back, this is why. I hadn't had a chance to drop a note here before I left because I was trying to finish as much work as I can before I left. I did lots of inking for Silent Dragon and finished the first installment to Humanis Rex. I've set up a new blog for all news and updates about
Humanis Rex
which you can find
here
.
While in Manila, I managed to pick up some stuff!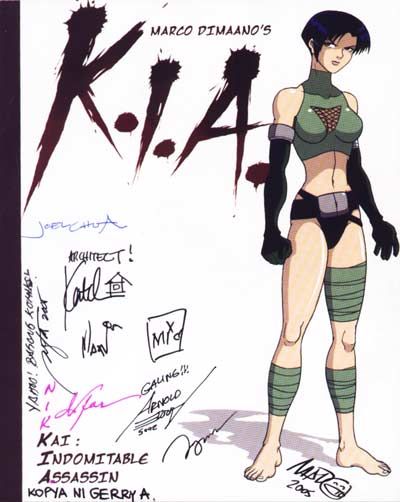 Marco Dimaano's K.I.A.
Kai: Indomitable Assasin
KIA is a 160 page digest sized anthlology of comics stories about Marco Dimaano's (Angel Ace) newest character KAI. I've always thought of Marco as a very talented writer and I've enjoyed his stories for Angel Ace for a long time. His storytelling and art have vastly improved and he really has come a long way from that young nerdy kid with huge glasses drawing robots whom as I saw shortly before passed out drunk in the basement of their house many many years ago, but that is another story.
PS.
I did a pinup
for this Anthology. :)
***********
Press Release:
K.I.A. - Kai: Indomitable Assassin
She has no memories of her past, no friends to count
on and no fear of death. She's the Unkillable Agent K,
and her targets have no chance to escape. From the
pages of Marco Dimaano's Angel Ace comes Kai,
the tough and sexy femme fatale in her own stand-alone
comic.
Some of the finest names in local Filipino comics come
together to bring the bikini-clad superninja to life.
For action-packed adventure laced with dark humor and
manga-style sex appeal, look no further than K.I.A.
K.I.A. features the work of the following comic book
creators: Taga-Ilog, Gerry Alanguilan, Arnold Arre,
Wilson Tortosa, Jennyson Rosero, Dean Alfar, Nikki
Alfar, Jeremy Arambulo, Elbert Or, Jon Mallari, Karen
'Katch' Cheung, Michael Seludo, Joel Chua, Honoel
Ibardolaza, Chad Cabrera, Michael Banting, Carlo
Vergara, Anthony Yap, Marvin del Mundo, Edgar Tadeo,
and of course, Marco Dimaano.
(K.I.A. Vol. 1, 160 pages, B/W, Php 195.00. Available
at Comic Quest branches this April 2005)
Follow the adventures of ANGEL ACE
http://www.angelace.com
Read the ravings of a MAD man.
http://www.angelace.com/blog/
http://gregorthewolf.blogspot.com
****************
I attended a gathering of KIA Contributors yesterday at SM Megamall where Marco treated us all to some pizza and chicken. mmmmM! Chicken! Thanks Marco!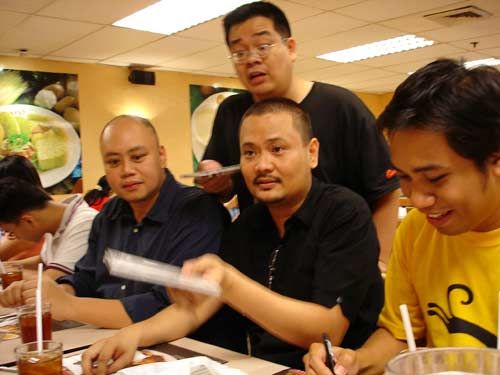 Vin Simbulan, Marco Dimaano (standing), Dean Alfar, and Arnold Arre. This pic is screaming for a hilarious caption but for the life of me I can't think of one.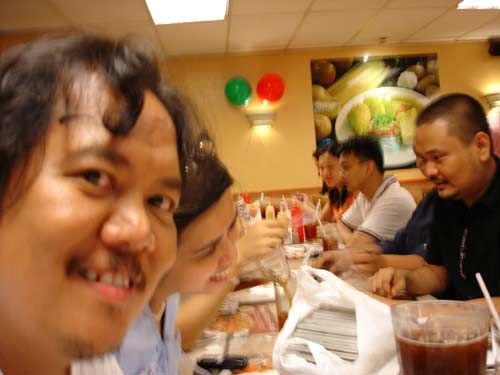 ME! Nikki Alfar, Camille Portugal, Karen Cheung, Elbert Or and Dean.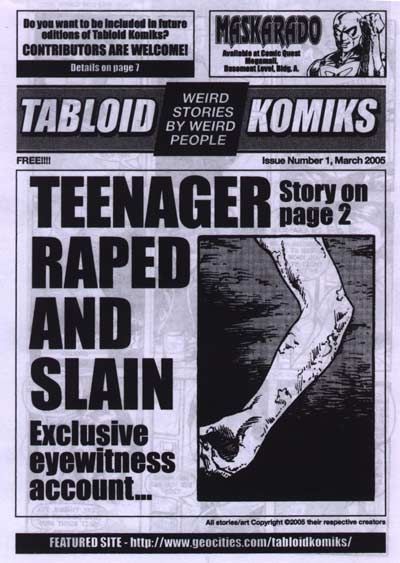 TABLOID KOMIKS
by Reno Maniquis and Carlo Borromeo
A *FREE* tabloid-like comics pamphlet which you can get at some branches of Filbars and at Comic Quest. It contains Reno and Carlo's "The Witness", a story they had shown me a while back that I found very impressive. Reno's art here is very good and Carlo's story is simply told but packs a punch. It contains another comics story and a short prose story by Carlo as well. Great job guys!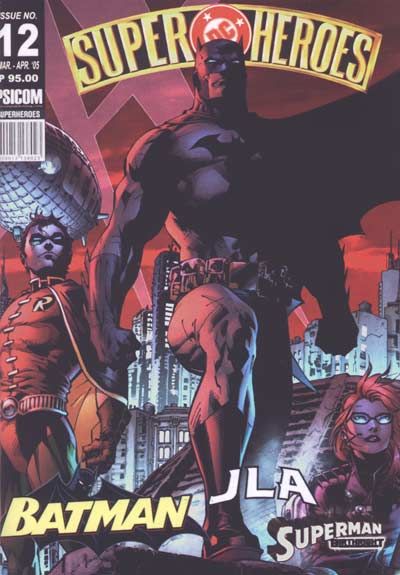 And at last the last issue of Superman: Birthright comes out in DC Superheroes #12. The issue also concludes Jeph Loeb and Jim Lee's Batman: HUSH. Editor Reg Ting asked me to write a sort of retrospective on working on Birthright and it appears here as well. Available at all your favorite book stores and DVD pirate!