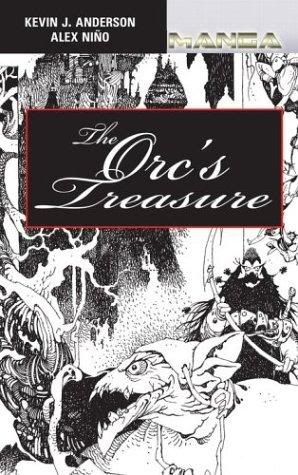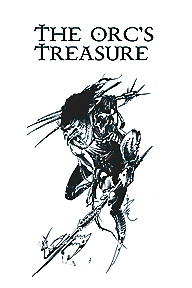 The Orc's Treasur
e
Written by Kevin J. Anderson
Illustrated by
ALEX NIÑO
The first ibooks graphic novel by New York Times best-selling author, Kevin J. Anderson! The fantastic return of comics legend Alex Niño!
Gree is a workaday Orc without many aspirations, as greedy and as nasty as they come. But soon after he and his fellow Orcs lay siege to a human castle, Gree comes upon a hidden treasure, one more precious than mere monetary value-and one which will change his life forever. . . .
Hardcover 7x10, 208pgs, B&W $24.95
Release of this title will be on May 1, 2005 and can be ordered through
Amazon
,
Mile High
and other retailers.
**********
This title has been in the works for quite some time. I'm not sure what kind of connection it has with the Orcs from Lord of the Rings though.
Enetation comments has been down a lot recently so I brought back Haloscan. I tried to enable Blogger's built-in comment system but it's not just coming out for some reason.