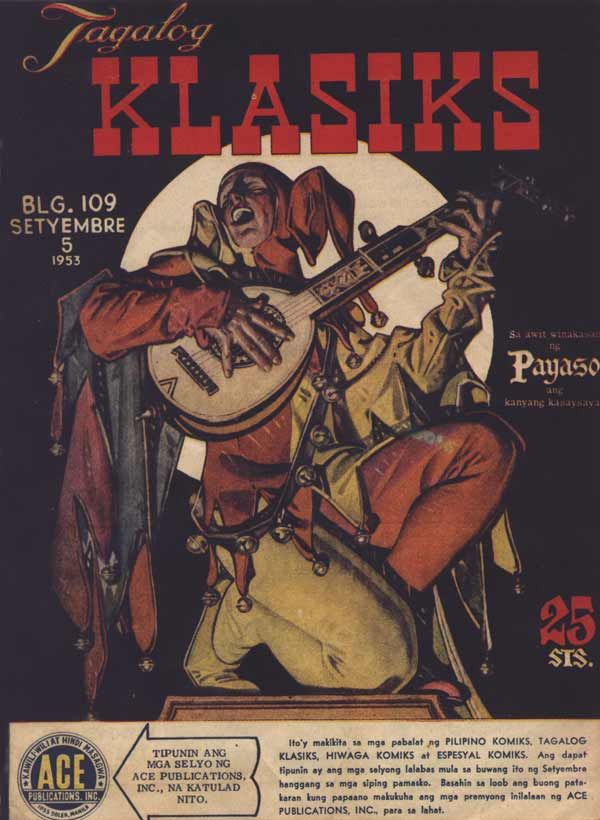 Tagalog Klasiks #109 Cover

September 5, 1953
I recently got this comic book and I think the cover art is just spectacular. This is probably my favorite Philippine komiks cover at the moment. It portrays a character from PAYASO, which has been serialized in 5 page installments weekly in this comic book. The problem is.... I don't know who did it!
I'm fairly sure that is done by Noly Panaligan, who both wrote and drew PAYASO. Being a painter himself, it is not unlikely that Noly could have done it himself. I was wondering if there is anyone out there who can confirm if it was done by Noly or someone else. I had already written to Noly's son Hero to ask if he knew for sure. He probably saw the original of this, or maybe he heard his dad talk about it at some point in time.
The cover art does remind me a little bit of Norman Rockwell's covers for the Saturday Evening Post.