New Liwayway is Out!
The newest issue of Liwayway under new management and publisher under Manila Bulletin has just been released. I was surprised to find it tucked along with my daily newspaper delivery. Of course I had a weekly subscription, but I had expected it to cease when the magazine changed hands and probably upgraded to a new format.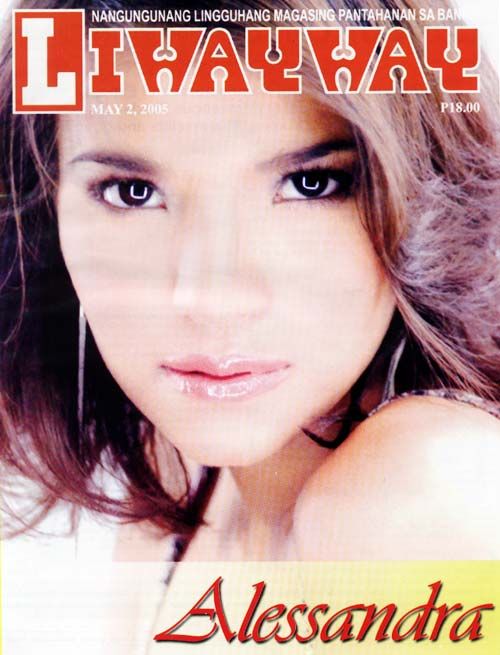 But I was surprised to find that the magazine was virtually the same, although there were some few pleasantly noticable changes. The magazine still costs the same. It still has all the creative people from writers to artists, plus a few new ones. Apparently, the magazine still has a following that they decided to continue its publication with the loyal following in mind.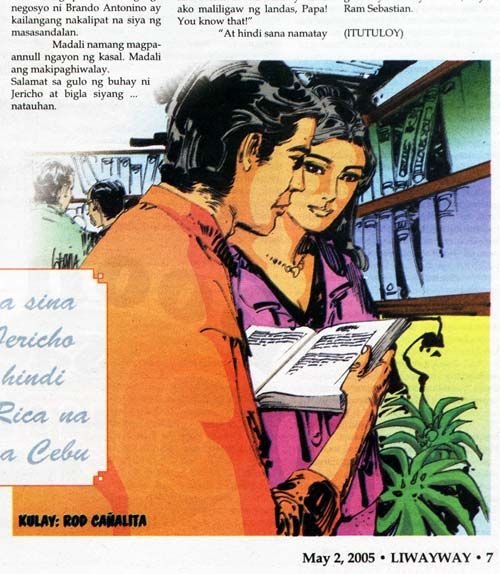 Although the paper used seems to be the same from the old Liwayway, the printing has vastly improved. It resulted in a cleaner, clearer print. Photographs and artwork are far better reproduced. The layouts are similarly clean and uncluttered, with smaller, easier to read fonts.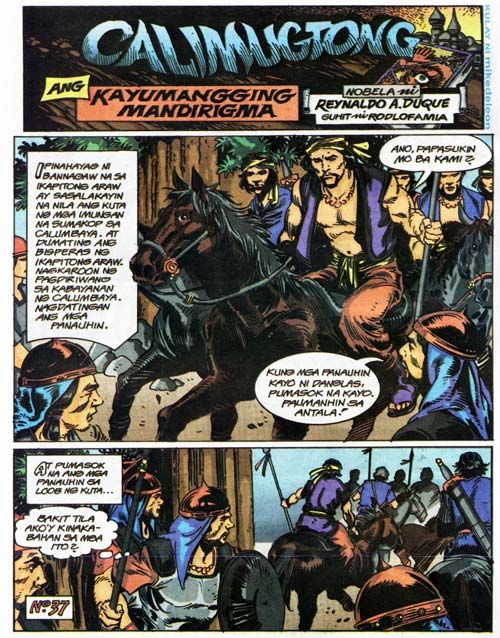 It seems computers have finally been employed in the coloring of the illustrations and comics. The colorists have the good sense not to overpower the illustrations with overly rendered colors. I applaud their subtle use of coloring which resulted in enhancing the artwork as a whole.
It is great that the colorists are now given credit, but it would be nice to have the artists for the spot illustrations and comics given credit as well. Some artists do sign their name, but in the event that some of them don't (and some of them don't), it would be nice to have their names side by side with the writers and the colorist.
The current roster of comic book artists seem to be Rico Rival, Hal Santiago, Alfred Manuel, Abe Ocampo and Rod Lofamia, with artists like June Lofamia, Rudy Beltran, Rod Cañalita, Eugene Cubillo and a few uncredited ones doing spot illustrations.
I had actually expected a major upgrade to the magazine, but I must admit it was not a disappointment to find they had retained much of the content of the old Liwayway. It's nice to see the stories continue and to see the art of June Lofamia etc, colored in the way they're deserve to be.
Hopefully the new printing and coloring improvements will attract new readers and older readers that have been put off by the printing quality of previous issues.