"
Blood Brothers
" is a short story I wrote back in 1997 back when I was working at Whilce Portacio's studio. At the time I think I was inking Hazard, but at the same time I was also doing these photocopied mini comics. "Dead Heart" stories was one of those mini comics. The first issue had a story called "July 16", which came out September of 1996, which I did around the same time I was inking Grifter.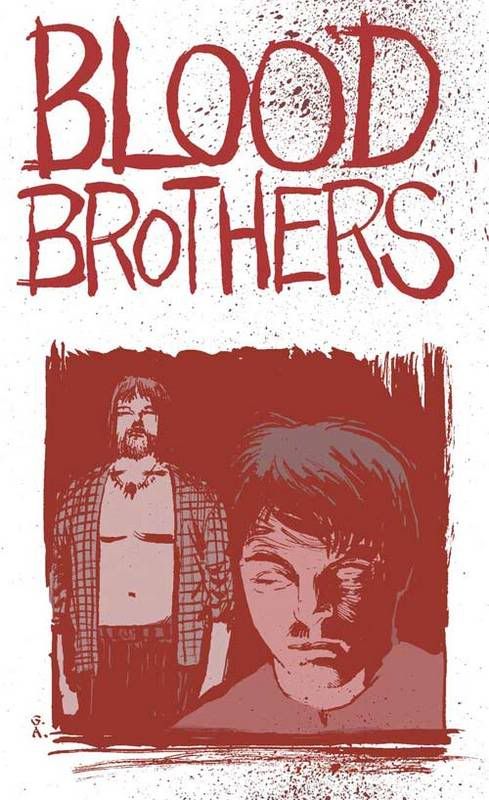 The 2nd issue came months later, which contained the first Stupid Chicken Stories, as well as the main story, "Blood Brothers". This story was illustrated by
Leinil Francis Yu
. He was training under Whilce at the time, and he was just a few months away from breaking into Wolverine. I asked him if he could draw this story, and he said yes.
After publishing it as a mini comic back in 1997, and reprinting a few copies again in 2005 for the Komikon, I've decided to fully color the story, and then serialize it online. You can see it beginning this week at my
Ambrosia Digicomics blog
.
I think fans of Leinil Yu would get a kick out of seeing his early work. I'm sure it will be fascinating to trace his evolution from his rough early days to the finely tuned pencilling machine he is today.