ELMER #2 at Forbidden Planet
I'm very glad to report that Elmer #2 is now available at
Forbidden Planet
, both at their branches across the UK, as well as
online
. Issue #1 is still available from them as well.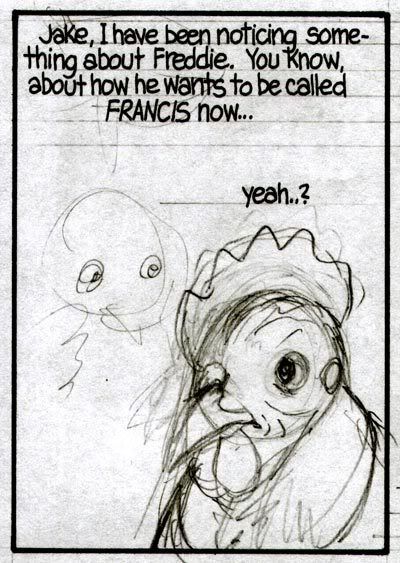 They also made an entry at the Forbidden Planet blog. Thanks Kenny and Joe!
For a while I was concerned that the package I sent, containing more than a hundred copies of #1 and #2, had gotten lost, but thankfully enough it arrived at their offices safe and sound.

For the rest of the entry, click here.

+++

Boy, the Internet sure is slow all week! That earthquake did some serious damage. For certain sites, including Blogger, it's slower than dial up! My wordpress blog doesn't seem to be affected too much though.

I had planned on doing some heavy duty stuff on my sites, but I'm going to wait until this Internet problem gets straightened out.