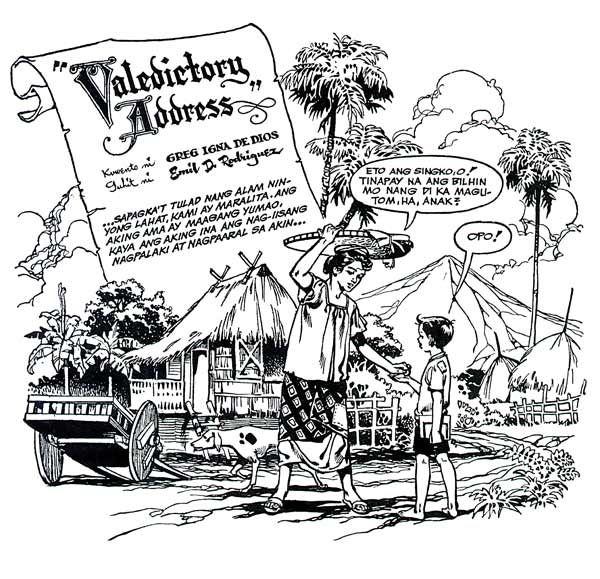 Emil D. Rodriquez
Valedictory Address Panel Detail
written by Greg Igna De Dios
Tagalog Klasiks #255, April 11, 1959
Here's a preview of artwork by one of the most talented, and most reclusive Filipino Komiks illustrators. He did not do as much work locally as someone like Nestor Redondo or Alfredo Alcala, but the little that Emil Rodriguez did were excellently, and painstakingly illustrated.
He practically dropped out of the public eye when he moved to the United States (before the great Filipino invasion of the early 70's), but his work for American comics, specifically for Treasure Chest, was recently brought to our attention by komiks fan Rod Samonte.
I'll be featuring pages from those comics and others, original art, and artwork from "Makisig: Ang Munting Bayani ng Mactan" contributed by Auggie Surtida, when I come back from finishing a couple of deadly deadlines.