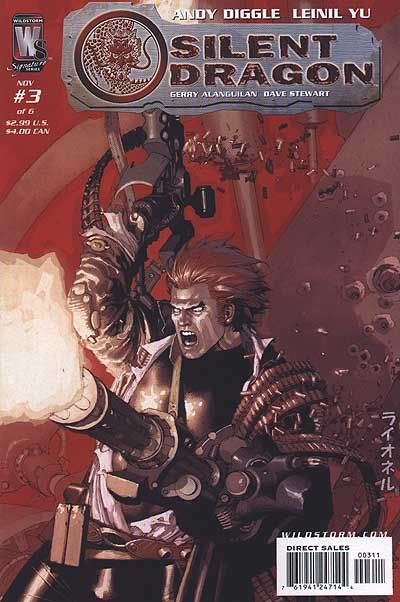 Silent Dragon #3
Written by
Andy Diggle
Pencilled by
Leinil Francis Yu
Inked by
Gerry Alanguilan
Colored by
Dave Stewart
Edited by
Ben Abernathy
I just got my copies! That pretty much says it'll be out within the next week. As was mentioned in the comments section earlier, and at the
Sun of Gelatometti blog,
Richard Friend will be inking issue #5 and some people are wondering why I'm not.
Everybody who've seen Silent Dragon can tell how detailed the art is. Me who had been inking it for the last 4 issues, and now Richard as he inks it, realize just how insane the detail is, and how much time it takes to finish a page. Mind you, this is not a complaint. I find it very challenging, as does Richard. Indeed, I can pretty much say it's the most challenging inking job I've ever had. And I can ask for no better inking job to go out with than this one.
Silent Dragon is quite an extraordinary inking job because of the sheer amount of detail, it takes far longer to finish a page than I usually did. Some pages take me 3 days to finish. Some pages take a day, but they're long days, which see me working more than 12 hours. The shortest time I've finished a page was 7 and half hours, and this includes one hour in which I scan, clean and digitally fix the page.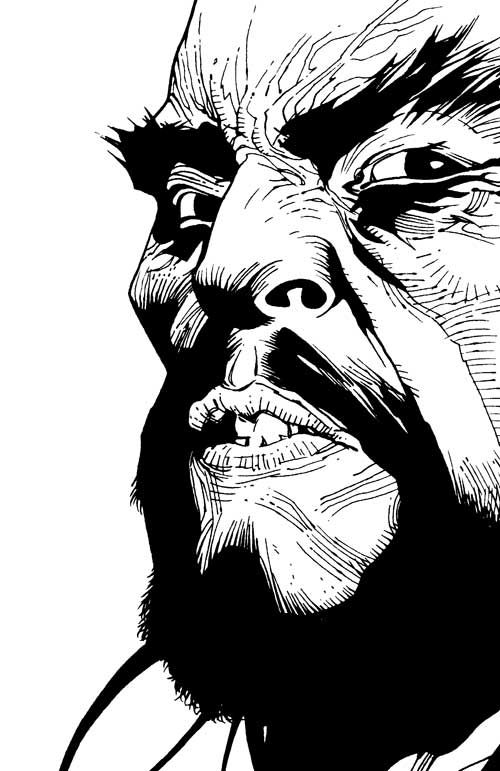 By the start of issue #4, the schedule had finally caught up with me and it's become apparent that I may need help to keep the books coming out on time. Enter Richard Friend. I've seen results of his inking on his blog, and man, he's seriously kicking my ass! This guy is awesome! Having been Travis Charest's inker for some time, he of all people would know the kind of effort it would take to ink Leinil's work on Silent Dragon. To be honest, I think they work well together and if they team up after Silent Dragon whatever they do would seriously rock.
Richard inks #5, and I come back and finish the series with #6. Thanks for the help Richard!