Mythology Class by Arnold Arre
Book Launch
September 16, 2005
6:00PM
Fully Booked, Rockwell,
Makati City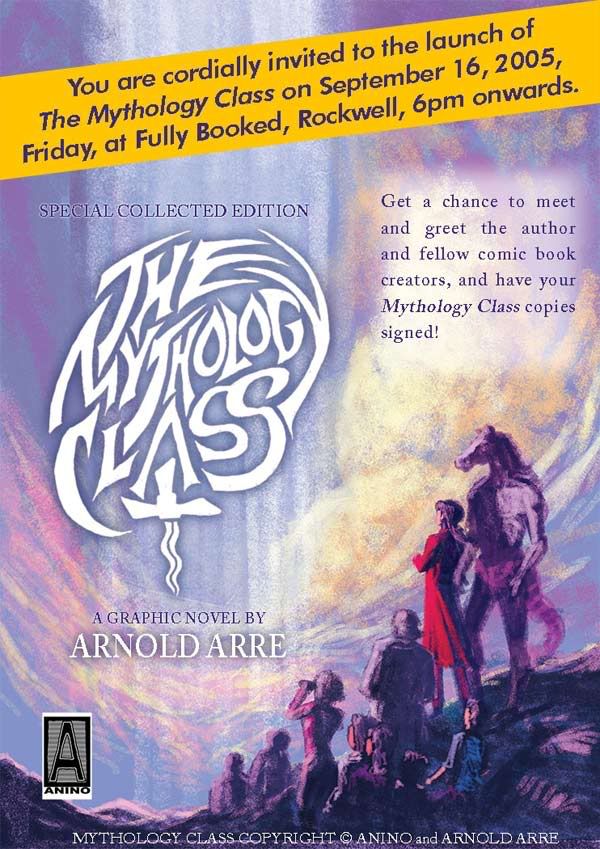 I probably would not be able to go because of work, but I wish Arnold all the best. I think of Arnold as one of the truly amazing comic book talents currently working in the Philippines. Amazing because of the quality of his work, but also the speed in which he turns them out. Just as this book is about to be launched, he is already hard at work on his the next big project.
Even Neil Gaiman expressed his appreciation for Arnold's work. Gaiman hinted at working at a project for the Philippines in his blog, and I wouldn't be surprised if Arnold was involved. Hopefully, that's true!