Gregorio C. Coching,

Illustrator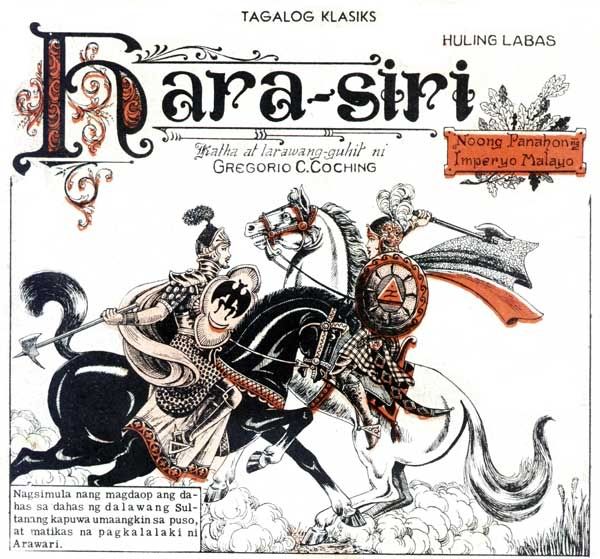 HARA SIRI
Tagalog Klasiks #30
August 26, 1950
Francisco V. Coching's father Gregorio was a famous pre-war novelist, engraver, sculptor and councilman who wrote and illustrated komiks-novels for Liwayway and ACE Publications.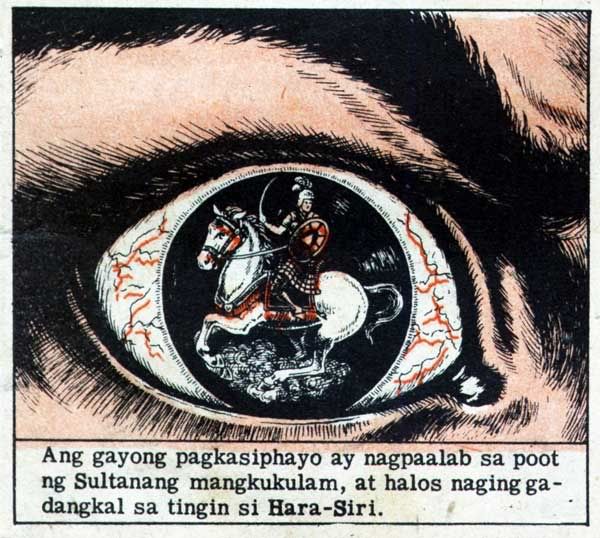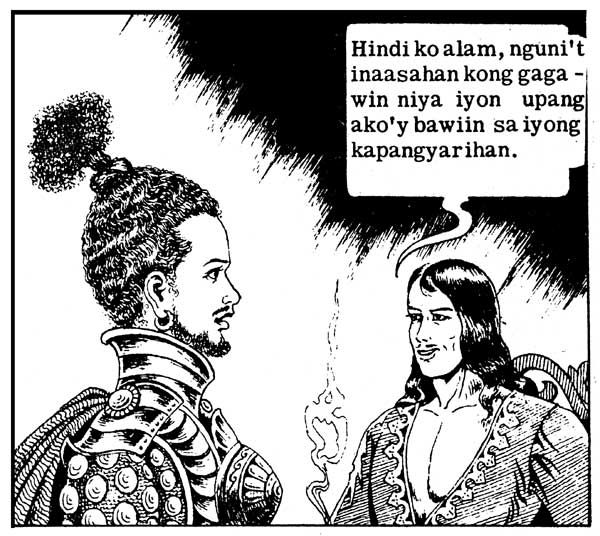 HARA SIRI
Tagalog Klasiks #29, 30
August 12, 26, 1950
Gregorio C. Coching is the online museum's current featured artist.
Click on this link
to see a large scan from Hara Siri.
Gregorio worked with his son Francisco on this story when the latter provided a Hara Siri cover for Tagalog Klasiks #30.
Click on this link
to see Francisco's cover.
*********************
Here are some new interesting links people interested in Philippine Komiks might want to see.
Pilipino Komiks by Dennis Villegas
http://pilipinokomiks.blogspot.com/

Dennis Villegas, Philippine Komiks collector and historian and friend of mine, has recently put up a blog where he writes about our favorite topic, and posts some really remarkable artwork from his formidable collection. Check out his posting for October 18, 2005, where he uploaded a scan of an interesting cartoon from October 26, 1907.
He has since posted artwork from Vincent Kua Jr., Alex Niño, Sonny Trinidad, Tony Velasquez and Hugo Yonzon.
Malikhaing Komiks by Randy Valiente
http://usapang-komiks.blogspot.com/
Randy has been working in Philippine Komiks longer than I have been. A great lover of the medium, he's been writing about the plight and championing the cause of Philippine komiks and it's writers and artists for a long time. He has written a lot of very insightful and enlightening articles on the state of our komiks which you can find here in his blog and his other sites that's linked here.
The Blogtoonist by Dengcoy Miel
http://mielblog.blogspot.com/
One of the living geniuses of Philippine cartooning, Dengcoy Miel has been around making us laugh with his quirky, yet intelligent and funny strips for a very long time. Check out his blog for many examples of his sheer brilliance.