Canossa College Fair Day 2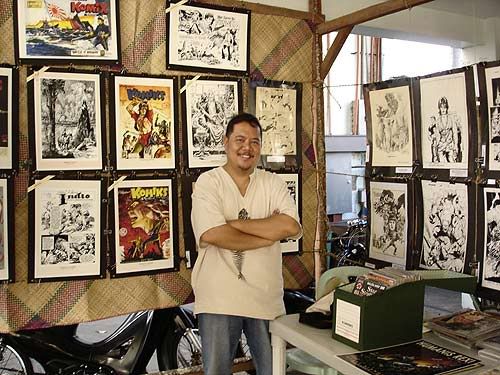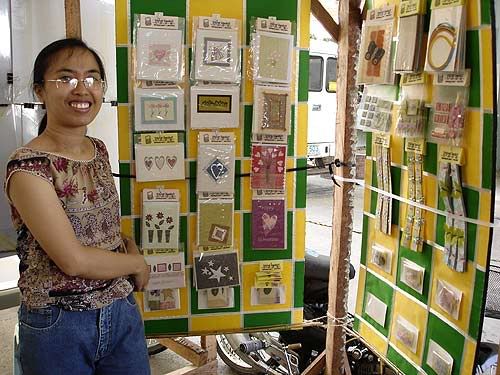 Komikero.com will eventually have a separate section for Ilyn's
Paper Basket
paper crafts. This is a period of transition for her as it is for me, as we move away from our previous established livelihood into something different, but somewhat related.
This College fair is a testing ground for paper craft workshops that she intends to do on a regular basis, and the future site will be a portfolio/catalog of assorted hand made paper crafts like cards, post cards, envelopes, blank books, scraps books and so on.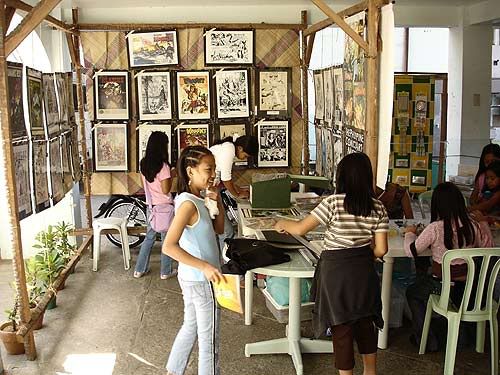 It was a very interesting day. This particular girl was quite enthusiastic about the exhibit and hung around a lot checking out the art, the comics, and drew a lot. She saw a copy of Wasted and she was quite engrossed with it for quite a while. She returned it to me and said that it was OK, but my girls looked like guys. Ha! ha! WOW! Now that is honesty that I really appreciate. And right to my face. Such guts is something I rarely encounter, what with all these anonymous people roaming around.
She pretty much nailed it on the head as I do acknowledge that drawing girls is a definite weakness that I had been working hard to improve. So thanks! That really made my day. I gave her my site's address so she might well find this blog eventually.
Well, something else made my day a lot more interesting. Funny enough, I spent whatever time I could spare drawing
Johnny Balbona
when guess who turned up?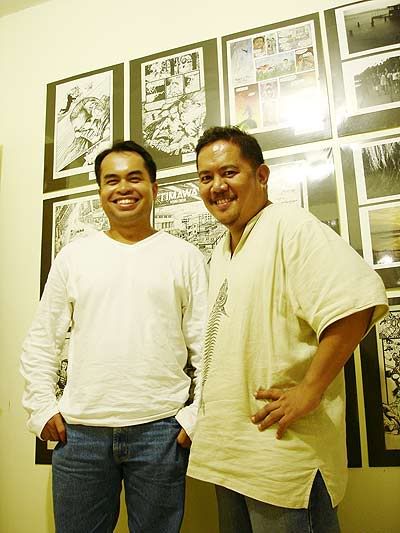 JOHNNY!!!
The prodigal Komikero returns! But jeez.. where's all the... uh... hair?
More tomorrow!