Canossa College Fair Day 3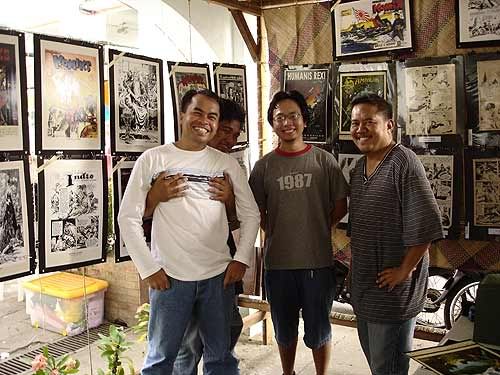 Komikero reunion!
Johnny "Balbona" Danganan, Raipo "I miss Johnny so much I can't help touching his hairy chest" Toledo, Jonas "Ang Bagong Bossing" Diego, and me.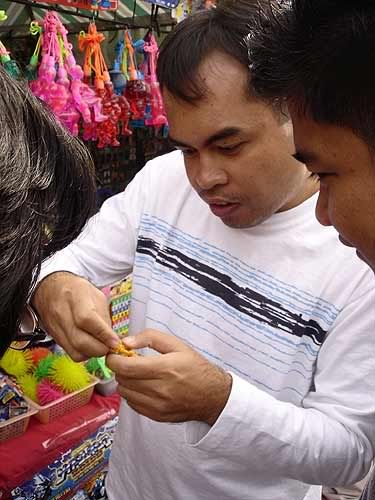 I can only imagine what the salesgirl thought of four grown men buying and having fun with a little armless tranformer (that doesn't transform) toy.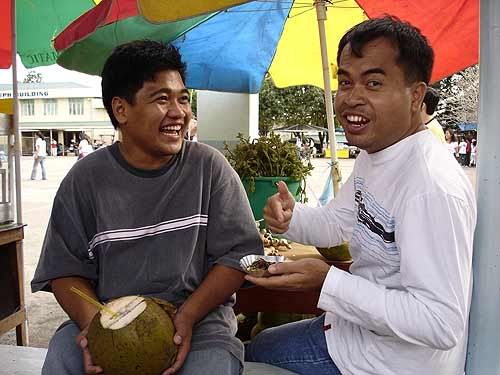 And as if Johnny's sudden arrival wasn't surprise enough, we were all surprised by the arrival of our newest Komikero.... all the way from FRANCE!!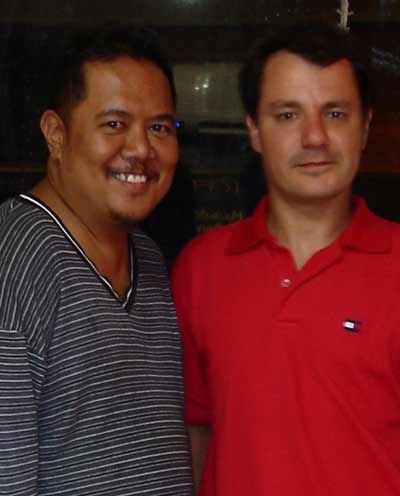 Ivan Brun
is a French comic book artist who I met online several months ago, whose work startled me not only of the quality, but of the unmistakable Filipino sensibilities of his artwork.
He emailed me yesterday to say he was in the country, and that he would love to see my exhibit. Since it was pretty hectic for me, what with the fair exhibit and couple of deadlines, I replied I looked forward to see him the following week.
We had already packed up for the day and having our dinner at Caffe Curio when my mom called Ilyn's number to say that a French guy named Ivan was at the house looking for me.
OhmiGod! He actually found me. Amazing! He had come looking for me at Canossa College, but we had already packed up so he didn't catch us. He looked for someone who spoke English well, and luckily enough managed to talk to someone who knows my parents. Since our old house is only a few steps from the school, our family friend helped Ivan get to our house.
I immediately rushed home and brought Ivan back to Caffe Curio to meet the guys.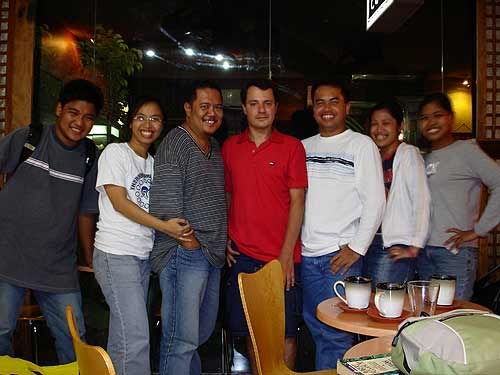 Raipo, Ilyn, me, Ivan, Johnny, Edjee, Zarah.
We spent the next couple of hours just talking comics and he gave me a big pile of French comics, the most adult of which Johnny quickly inspected with much affected disinterest.
He included some of his work including Lowlife, and CHONGS, works that reafirrmed my initial thoughts of his work as being very Filipino.
Ivan says he's been to the country many times as his mom lives in Palawan. It's no stretch to say that he's pretty fascinated with the Philippines. It's quite evident in his work, as if it's an integral, inseparable part of his art.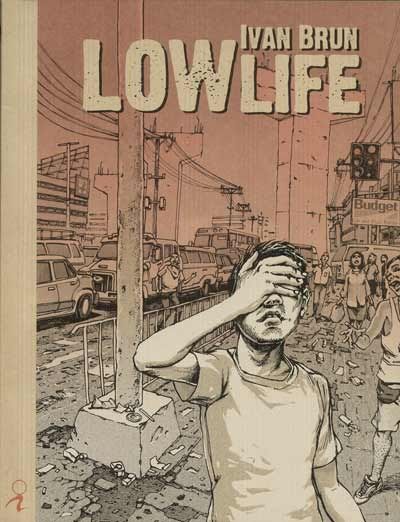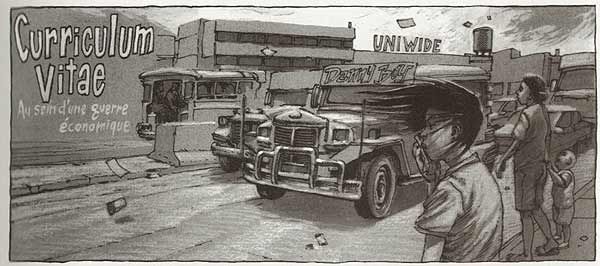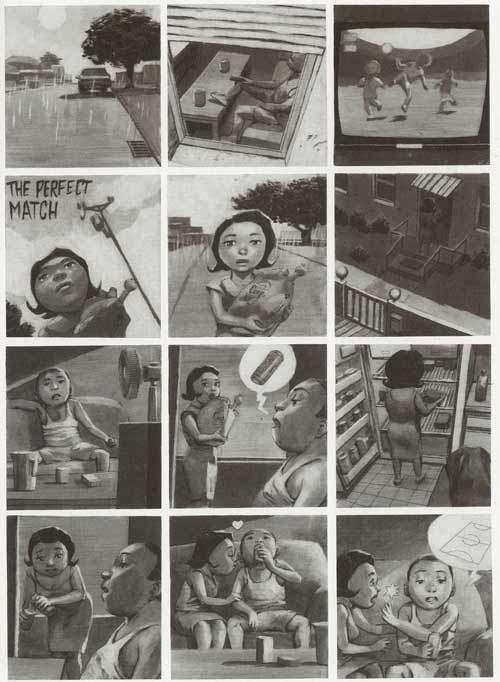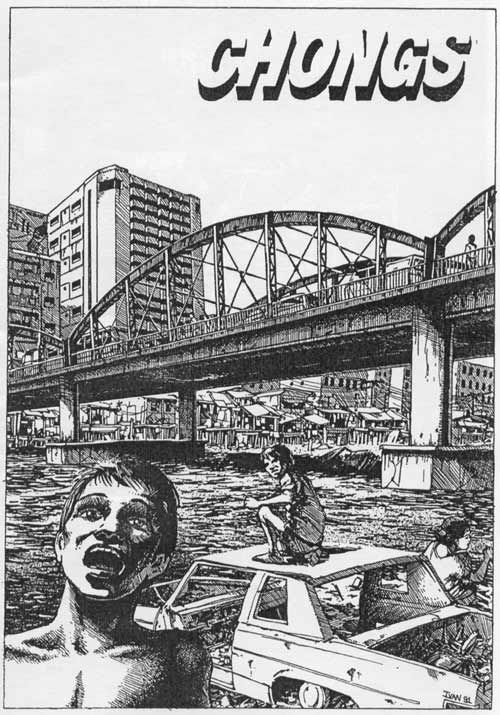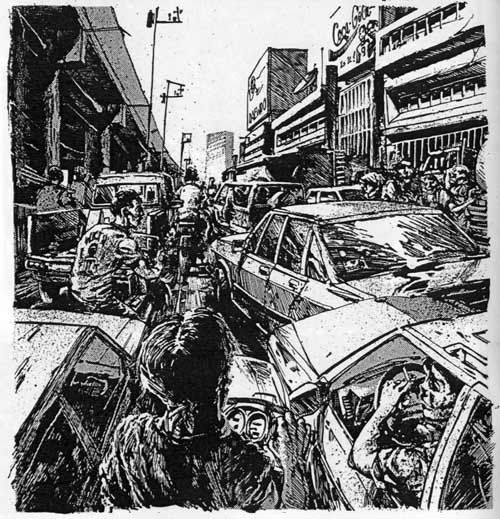 I felt bad that I couldn't entertain him as much as I wanted to, what with all the activities we were currently taking care of, but I invited him again when he comes back from wherever he is going in the country, to come back and I'll give him a tour of the town.
More Tomorrow!