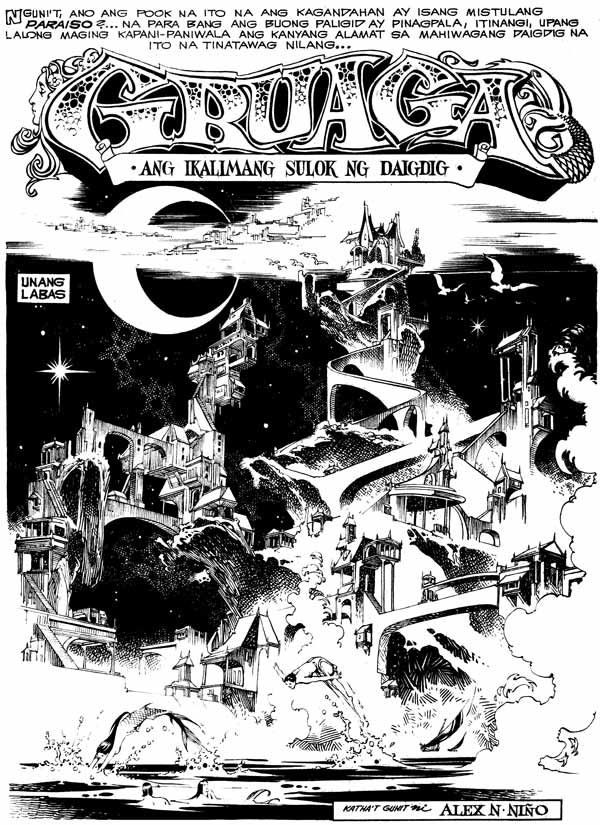 ALEX NIÑO
GRUAGA: Ang Ikalimang Sulok ng Daigdig
Pioneer Komiks, October 17, 1966
Gruaga is one of the rare instances in which Alex Niño drew as well as wrote his own stories. The Gruaga universe is apparently something close to Alex's heart as it is something he would revisit again and again in his subsequent work.
A whole section to "
The Legend of Na
", the main character in Gruaga, The Fifth Corner of the World was set aside in Alex's art book "
Satan's Tears
" published in 1979.
A separate portfolio of 10 or so illustrations called "
The Dark Suns of Gruaga
" was subsequently published by Shanes and Shanes depicting scenes from that fantasy universe.