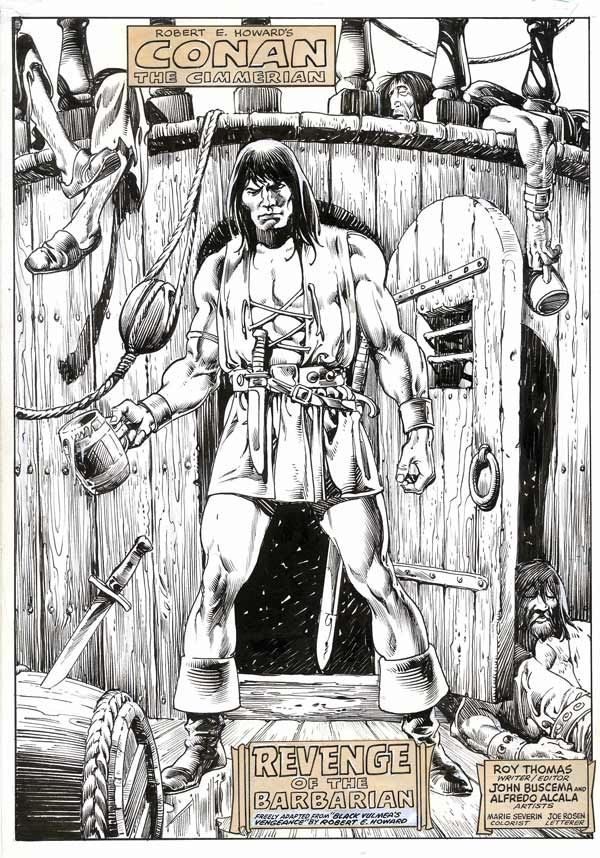 ALFREDO ALCALA
-Inker
John Buscema-Penciller
SAVE SWORD OF CONAN
Marvel Comics, 1979
Inker is probably not the correct term to describe the work Alfredo Alcala has done for Conan over John Buscema, specially after seeing personally how loose John's pencils can be. It is possibly the looseness of John's pencils that enabled not only Alfredo but many Filipino artists like
Ernie Chan
and
Rudy Nebres
to finish the pages given to them leaving a strong impression of their personal identities as artists.
Finisher is probably a better term for it is actually what Alfredo did, and being an enormously talented artists himself, he brought a lot of himself in many of the inking projects that he did. Some pencillers may not have taken kindly to what he did, but the quality of the end result cannot be denied.
One of the most prominent projects that Alfredo was involved in in the later part of his career was inking numerous issues of
Swamp Thing
over various pencillers with writer
Alan Moore
, and later
Rick Veitch
.
His work continues to be reprinted to this day, with a reprinting of his Swamp Thing issues with writer Rick Veitch that has just been published by DC Comics.