Alex Niño's Tap Dancing on a Tender Cerebellum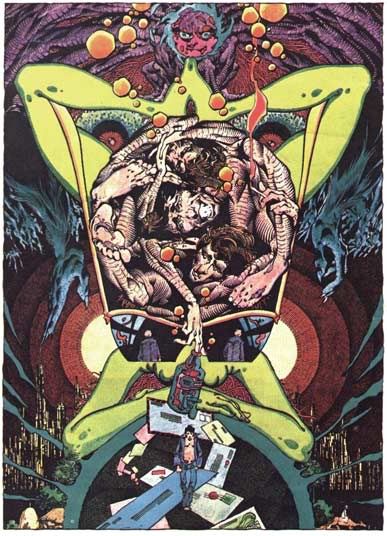 Just a minor update on the museum. I uploaded a series of Alex Niño pages a few months ago on Geocities and I thought I'd link it to the museum. "
Tap Dancing on a Tender Cerebellum
" was a story that Alex wrote and drew for Heavy Metal in 1978. It's a great example of the kind of innovative storyteller that Alex was and continues to be.
Click Here:
http://www.komikero.com/museum
I was able to talk with Alfredo Alcala's son
Christian
yesterday and I'm extremely glad that he has allowed us to use his father's work in the Masters of Philippine Comics Art book. He gave me news of an exhibit of his father's work in San Francisco at the end of the year. I'll formally announce it here shortly.
Christian pointed me to this cartooning book below that Alfredo painted. It's available at Amazon.