EL INDIO by Francisco V. Coching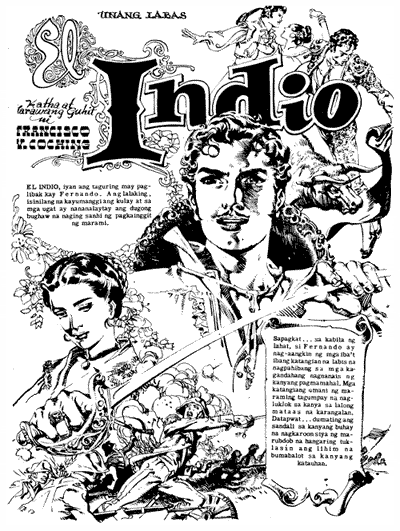 The Francisco V. Coching Foundation and Coching's family has finally given the go signal to start work on producing the compilation of Coching's comics novel EL INDIO, originally serialized in Pilipino Komiks in 1952-1953.
Original plans included the compilation of BARBARO, a direct prequel to El Indio but it has been decided to proceed with El Indio first because it is more representative of the quality of Coching's work at his very prime. It is also the most successful and most popular of all his comics novels.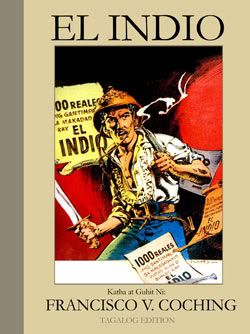 El Indio Mock Up Cover
The task of scanning and restoring art from printed comics pages has fallen to me. I wish I could have worked from the originals themselves, but the Coching family have none in their posession, and I myself have yet to see one. I've been trying several times find a good way of scanning and processing the pages, trying to bring out the best possible image. I've even consulted with a Bernie Krigstein art restorer for the Krigstein books published by Fantagraphics, and I've gotten good tips on the right approach.
After several attempts during the past few weeks ( I can only work on this in between my current drawing and writing gigs), I think I've finally found a way that would produce the best results. I forsee working on this for the next couple of months, but hopefully, this book will see print before Coching's birthday in January.