Romeo Tanghal Jr.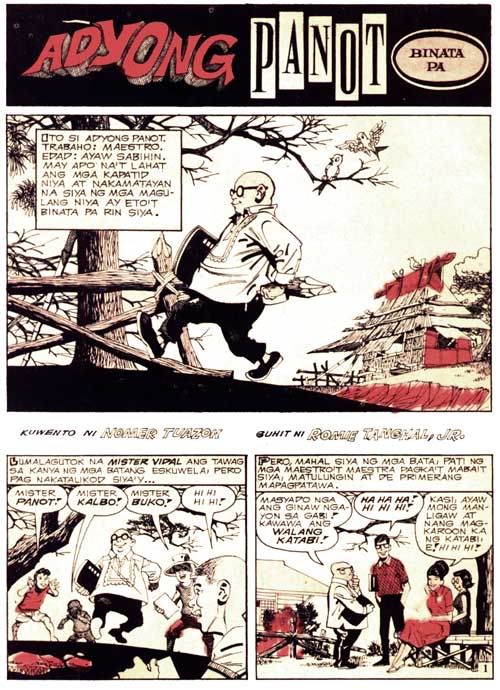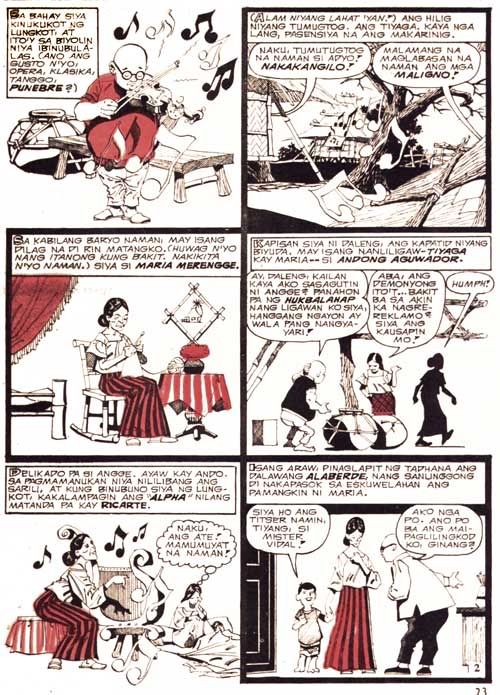 Romeo Tanghal Jr.
Adyong Panot
Aliwan Komiks # 84
January 1, 1966
Most popular in the US for his inking work on Teen Titans with penciller George Perez, Romeo Tanghal did a lot of work like those above for Philippine comics before making the move to the US. He also collaborated with writer Deo Villegas on
Dir Inkong Beloy
, where readers can send in requests for advice in whatever problem they may be having in life. Inkong Beloy will give his advice, but follow it at your peril!
I met Romeo back in the 1997 San Diego Comicon and I got the impression of how humble and friendly, and how talented he is. I wish I was able to take a picture!
August 28 Update!
Mr. Tanghal is currently based in New Jersey. He does portraits and oil paintings through his own business called "Images of You".
He is currently planning on producing his own independent comic for the Filipino market.

Thanks to Sandy Sansolis for the info!

Alex Niño and Frankenstein Mobster
Over at Comicon.com's The PULSE, Jennifer Contino interviews Mark Wheatley about his comic book Frankenstein Mobster and his admiration for Alex Niño's work.
PREVIEW & NEWS FRANKENSTEIN MOBSTER # 6