Interview with BluPrint Magazine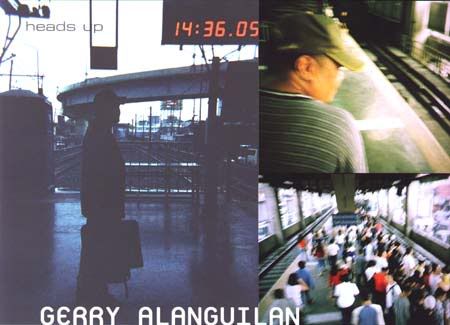 I was interviewed by
BluPrint magazine
, maybe around 6 weeks ago, I don't remember exactly when. There were a lot of us comics artists that were invited like
Arnold Arre, Gilbert Monsanto, Carlo Vergara, Ryan Orosco
and a bunch of other guys. I was scheduled the same time as Arnold was.
It was raining that day but I didn't bring an umbrella. I didn't want to be late so I just went ahead. As Pippi Longstocking once said, "Who ever died from being wet?". Well maybe one or two people, Pippi. I got to the BluPrint offices dripping wet, but that's OK. They had this make up guy propped me up at a chair and started to do my hair. Wow, this has got to be what stars feel like, no?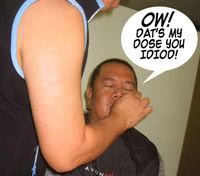 Actually,
no
. My nose still HURTS. But I can't help but notice all the girls in the room were pretty. The Style Editor who contacted me,
Carmela de Luna
was pretty. The photographer
RJ Fernandez
was pretty and the writer
Charlene Sawit
was pretty. I mean, it was amazing.
Carmela and RJ took me riding the MRT to take my pictures. RJ just told me to hang around like I was any ordinary passenger. I got a little self conscious, specially when people started to stare, but I guess it didn't bother me too much, after being put into worse situations than that by Noel Lim while we were out shooting Wasted. I know it wasn't allowed to take pictures on the MRT so we were a little discreet about it. RJ had this really cool spy camera with her. She must have wasted like 3 rolls of film.
We went to Shang where Arnold was being interviewed by Charlene. RJ now took him to the carousel at on the 2nd floor for his photo shoot while I hung around with Charlene in Starbucks as she interviewed me.
We all went back to the BluPrint offices were we met Gilbert and Ryan just being made up. RJ took them to the roof while Arnold and I said our goodbyes to everyone.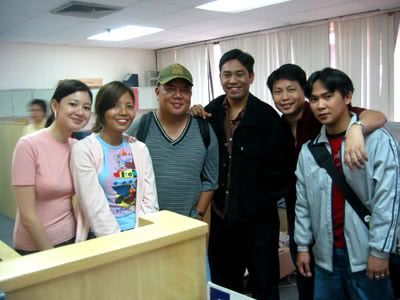 From left: Charlene, Carmela, me, Arnold, Gilbert and Ryan
Yesterday me and Ilyn went to Manila just to buy copies of the magazine. I had heard fromRyan that the magazine had already come out and I wasted no time in checking it out. For those who wish to see it, it's the Volume 4 2004 issue. I was really amused. After all the make up and all the pictures, you didn't even see my face. ha! ha! But it was cool. I think it was a nice layout, except for the fact my interview was a few words short.
I think things like this, in a well respected Architecture and Interior Design magazine no less, does help increase awareness and uplift the image of comics in the Philippines and I for one am glad that they contacted me for it.
Click HERE to read the full interview
.