Dante Perez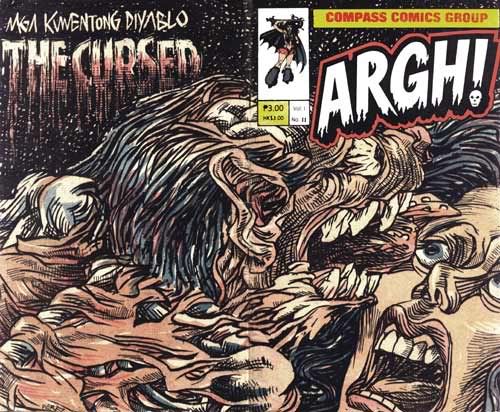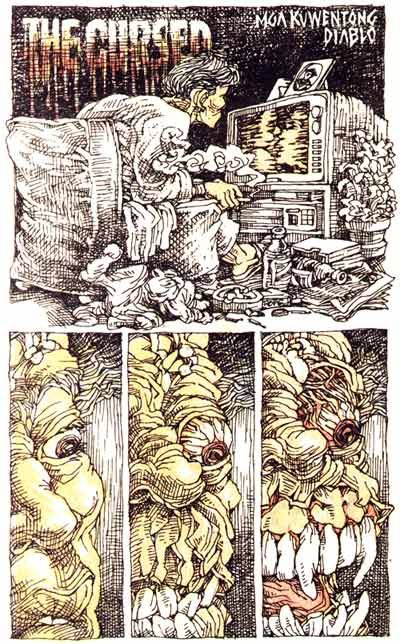 These artworks are by cartoonist and illustrator Dante Perez from
ARGH! #11
published in the Philippines by the Compass Comics Group in 1988. This 8 page story entitled "
The Cursed: Mga Kwentong Diyablo
", is typical of Dante Perez's grotesquely unique and disturbing artwork. I've been seeing Dante's work in some nationwide broadsheets many years ago, and the last I heard of him was that he was abroad, and that is pretty much the extent of what I know of him.
If you know Dante Perez, or if you are Dante yourself, I would love to get in t0uch with you and talk about your work, for personal curiosity, and for possible inclusion in the Masters of Philippine Comics Art book.
gerryalanguian@yahoo.com
The copies of ARGH! Komiks, as well as several other magazines, and a book that contains artwork by Emil Rodriquez, were lent to me by Auggie Surtida. Thanks Auggie!
I'll be uploading the entire 8-page story by Dante Perez in the musuem soon. In the meantime...deadlines, deadlines, deadlines!