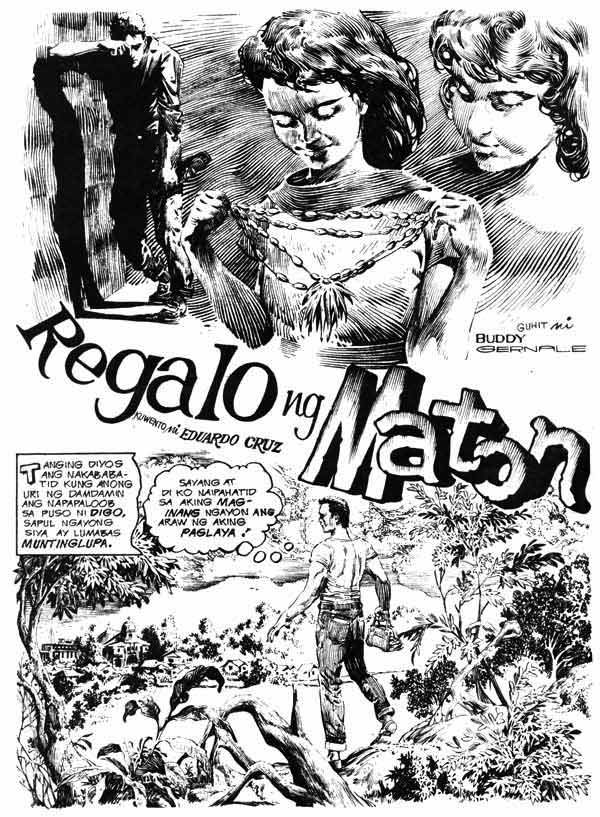 Buddy Gernale
Regalo ng Maton
Redondo Komix #17, December 17, 1963
Craf Publications
Here are some artists I have not yet featured on the site. There are only a few of many other talented artists to work on Philippine comics who are virtually unknown today. I myself have no background information on these artists, except for probably Paquito E. Gonzales, whose son got in touch with me not too long ago. Does anyone have info on the others? I'll be most grateful. Thanks! I'll be featuring Gonzales, as well as these other artists again in the future.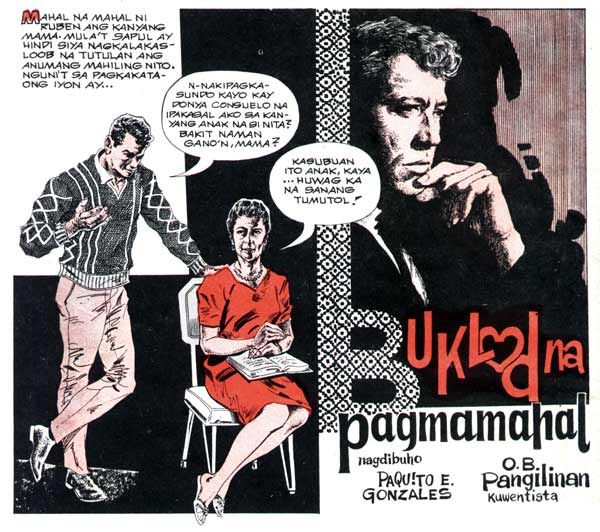 Paquito E. Gonzales
Buklod na Pagmamahal
Hiwaga Komiks #351, July 30, 1965
C. Reyes Publishing Corporation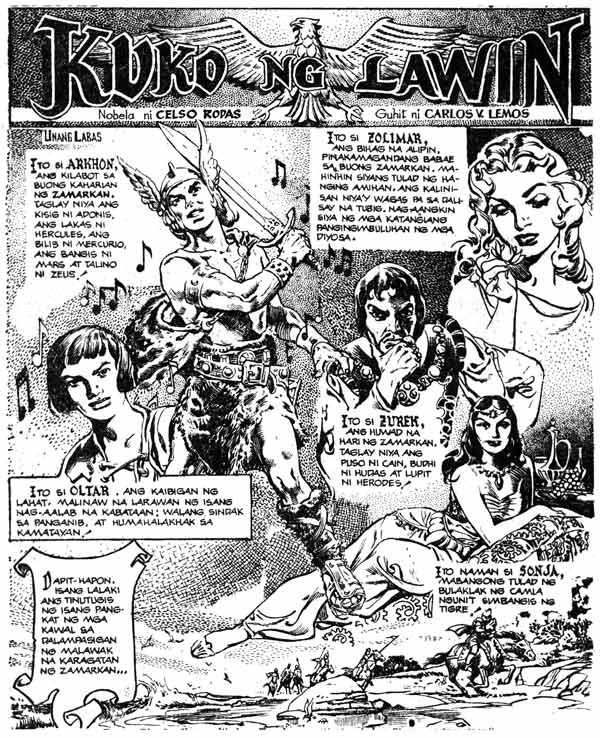 Carlos V. Lemos
Kuko ng Lawin
Espesyal Komiks #150, July 7, 1958
Ace Publications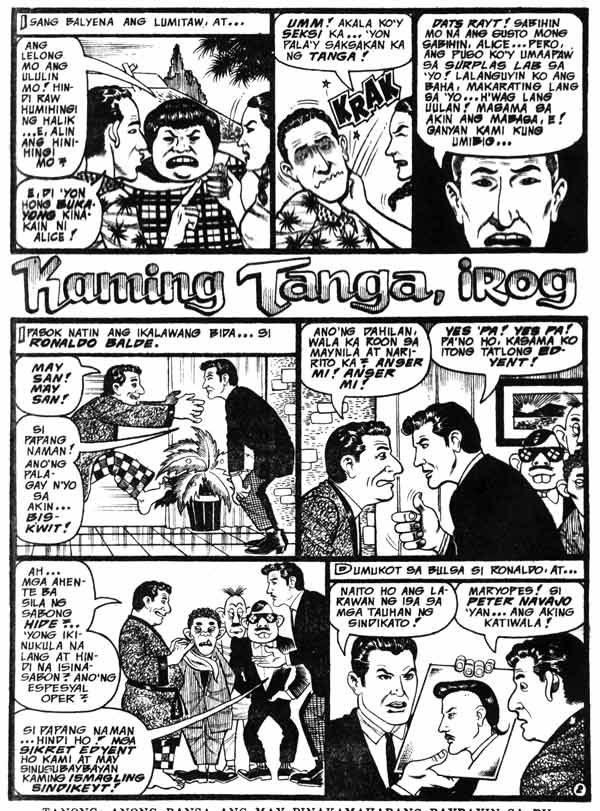 Bert R. Sarile
Mad House: Kaming Tanga, Irog
Tagalog Klasiks #453, May 27, 1968
Pilipino Komiks, Inc.