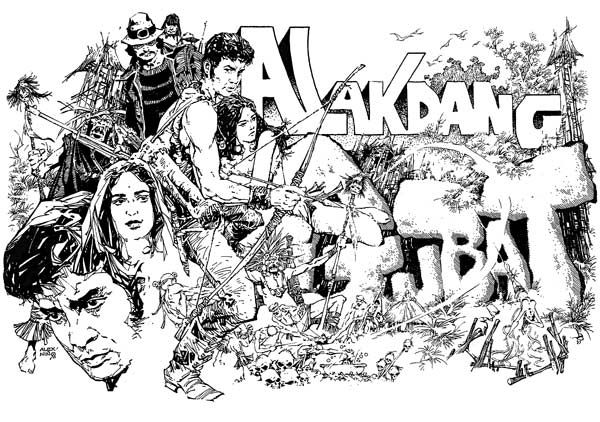 Alex Niño
Alakdang Gubat Movie Ad
Starring Fernando Poe Jr. and Marianne de la Riva
Alakdang Gubat is based on a komiks novel written by
Pablo Gomez
and illustrated by (?).
For a larger size of this ad click
HERE
.
I have heard that Alex was Fernando Poe Jr.'s favorite komiks artist and his use of Alex to illustrate his movie ads for these films seems to bear that out. FPJ was a well known supporter of Philippine Komiks who regularly invite komiks writers and artists to his home on his birthday.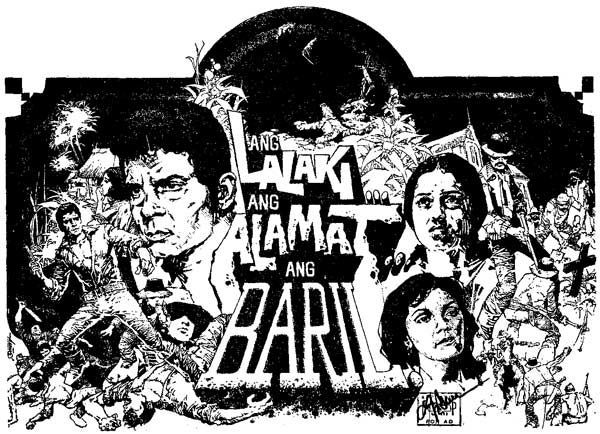 Alex Niño
Ang Lalaki, Ang Alamat, Ang Baril Movie Ad
Starring Fernando Poe Jr. and Marianne de la Riva
Thanks to Mario Macalindong for the images!