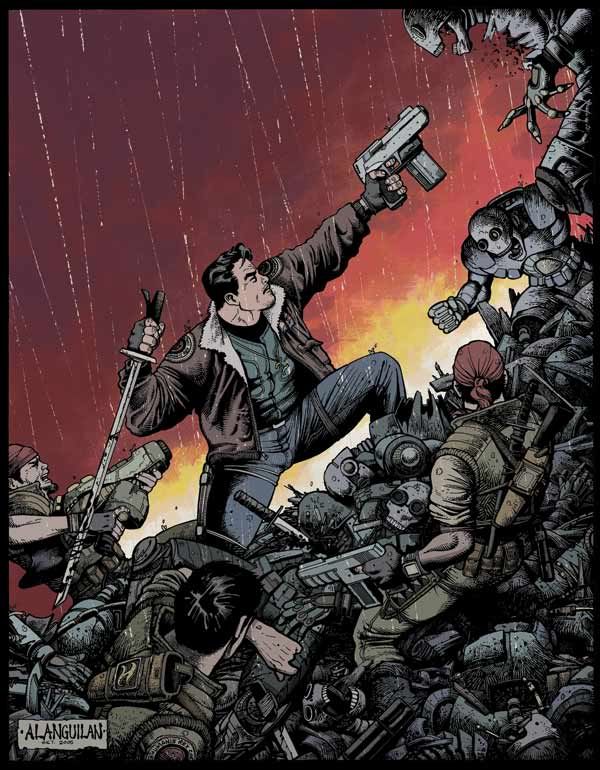 Humanis Rex! #8 Preview
Here's a splash page from an upcoming installment of Humanis Rex! I'm trying to establish a kind of contrast between two time periods. Anything that happens in 2045 or thereabouts is drawn in a fully illustrated manner with cross-hatching and other ink techniques. Anything that happens in the far future 300 or so years later, is drawn in a clean line art manner with very minimal hatching and texturing effects.
Admittedly, it takes four times as long to completely draw and color a page like this, compared to clean line art pages, so thank goodness scenes set in 2045 are quite few. But I hope to draw like this more for future stories.
Humanis Rex! is currently being serialized in 2 page monthly installments in FUDGE Magazine. Copies available at National Book Store, Powerbooks, CA Com, and other magazine outlets.