The Art of Floro Dery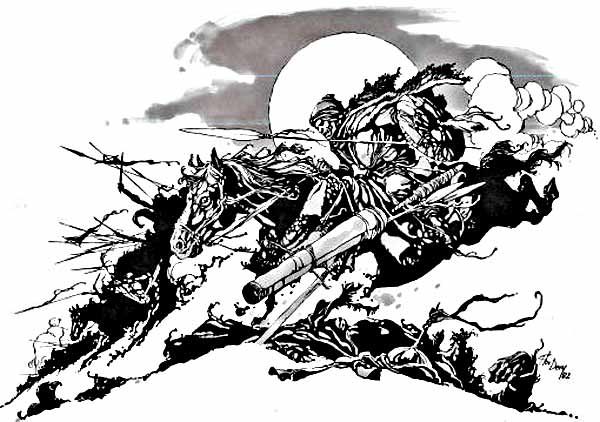 The Warriors
The Warriors is one of my favorite inked works by Filipino illustrator Floro Dery. I saw it on the web many years ago as I was searching for artwork by Filipino komiks illustrators, and Mr. Dery's site is one of the first ones I found.
One look at the artworks featured on his huge site can tell you what a remarkable artist he is. Not only is he an illustrator of komiks, but he is also a painter, a designer, a writer, a screen director, a Major at the Philippine Military Academy, and a mathematics professor. Floro Dery holds the distinction as the only Filipino comics illustrator to be a PhD holder, a Doctor of Philosophy in Mathematics.
He is an original conceptual designer for the Transformers movie, the many designs of which you can see at this site below:
The Art of Floro Dery


http://hometown.aol.com/kuest144/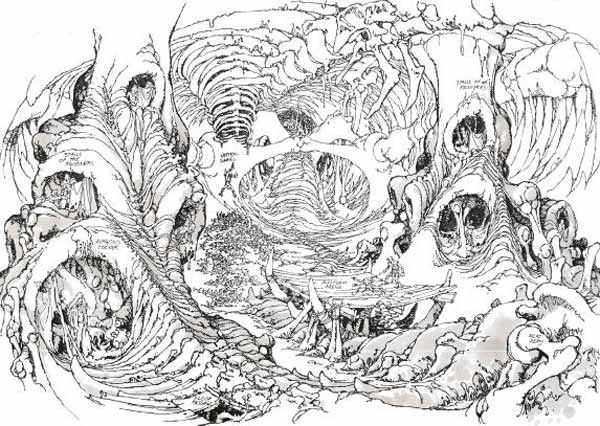 Dark Water
conceptual design
It is unfortunate that I have very little of Mr. Dery's comics work. It's one of the reasons I have not featured his work too much before now. Of the hundreds of old comics in my possession, I probably have only 3 issues that contain his work. One of these I've scanned below: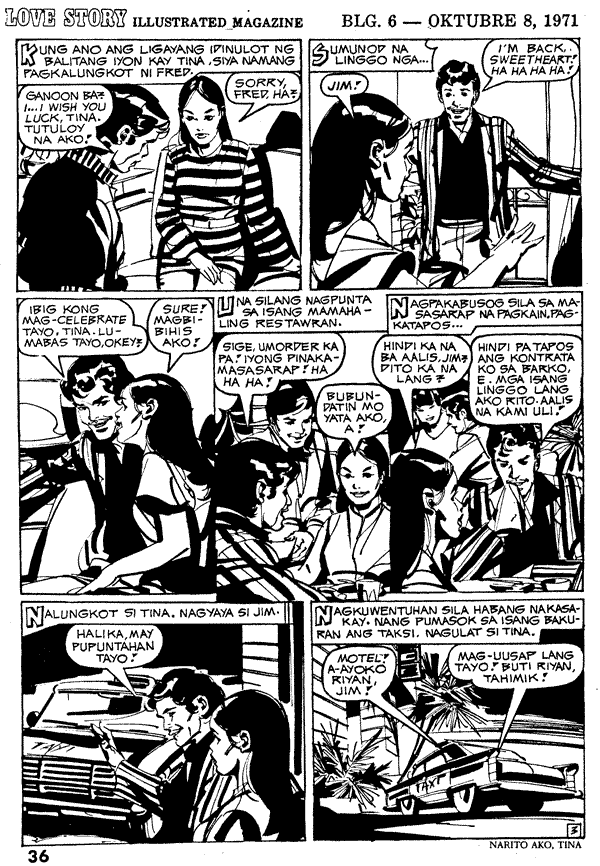 Narito Ako, Tina
written by Enrique de Jesus
Love Story Illustrated Magazine #6
October 8, 1971
Floro Dery is probably best known in the US as one of the illustratosr of the
Spiderman
newspaper strip written by Stan Lee.
Mr. Dery graciously sent us several pieces of his art, some of which I've uploaded below...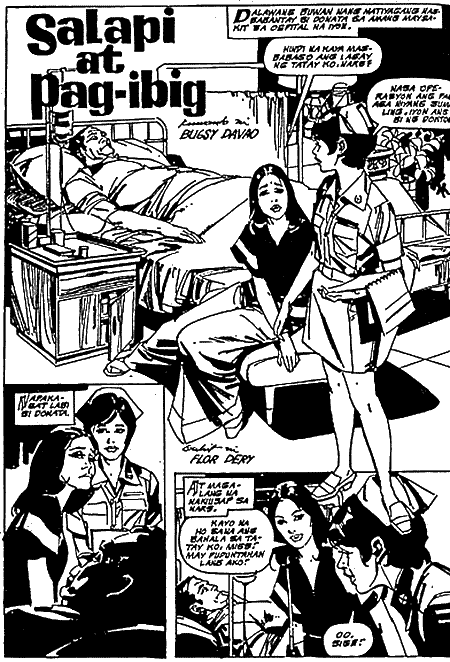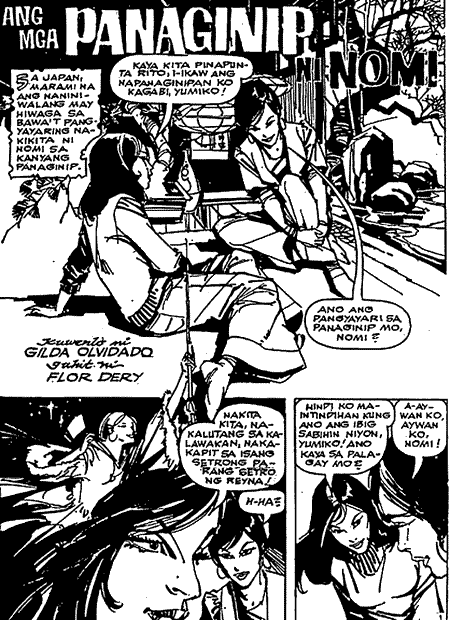 Floro Dery Interview
Adventures into Digital Comics
http://www.toptwothreefilms.com/people/florodery.html