At The Komikon 2005!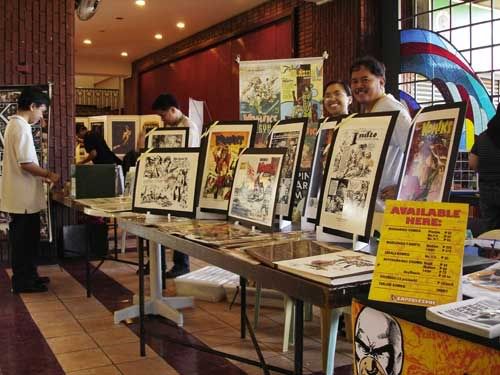 Setting up the Komikero and Philippine Comics Art Museum Booth.
Jonas, Raipo, Ilyn and me.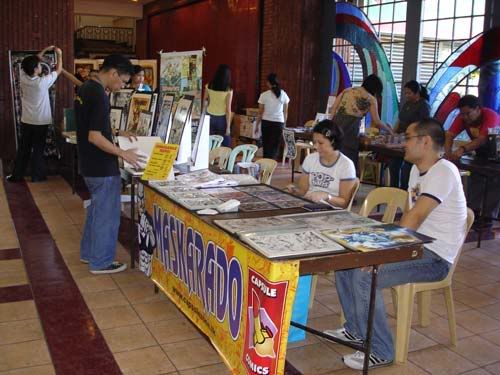 The Maskarado booth with Reno Maniquis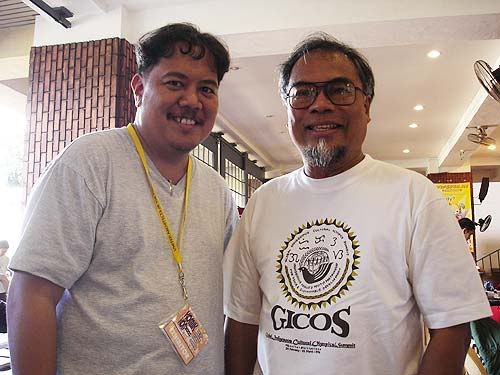 Me and Mr. Orvy Jundis, comics writer and historian, who graciously put together a Komikon 2005 program booklet.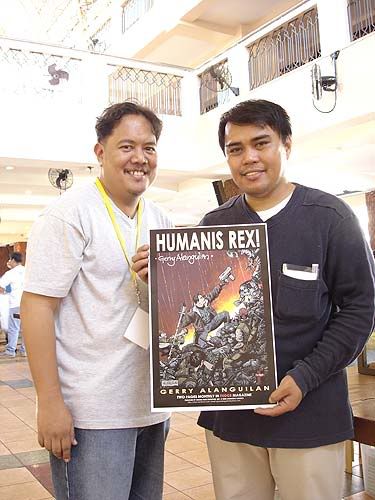 Me and Dennis Villegas, comics collector and historian. He put up a display of vintage magazines from the 1910's and 1920's with fantastic illustrations. He also put on display a collected edition of the very first dozen issues of PILIPINO KOMKS from 1947 the comic book that truly jump started the Philippine Komiks Industry.
Thanks Dennis for the wonderful book illustrated by my father in law, Rudy Florese. Me, Ilyn and her family appreciate it very much!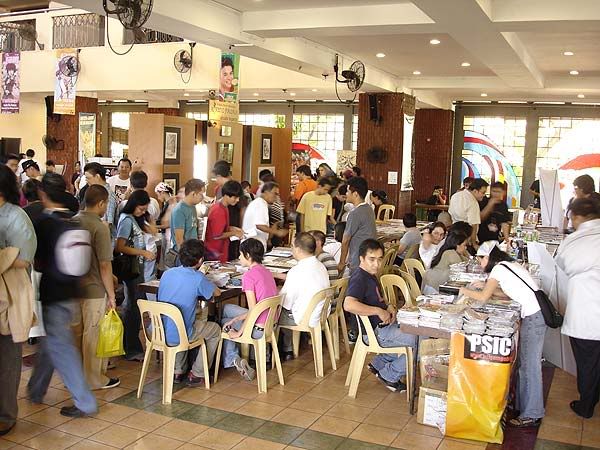 In full swing. Visible are the booths of Alamat, Psi-Com, Orvy Jundis, and in the far distance, The Alfredo Alcala legacy. That's Manix Abrera in the blue shirt.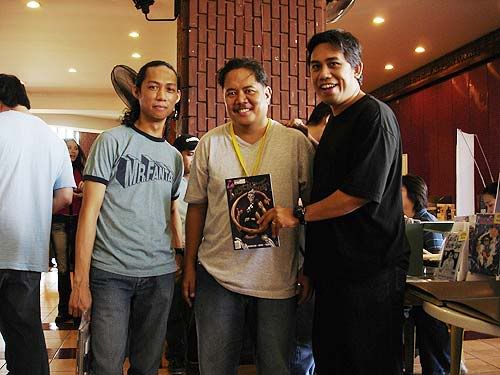 The Lastikman Team! Edgar Tadeo, me, and Arnold Arre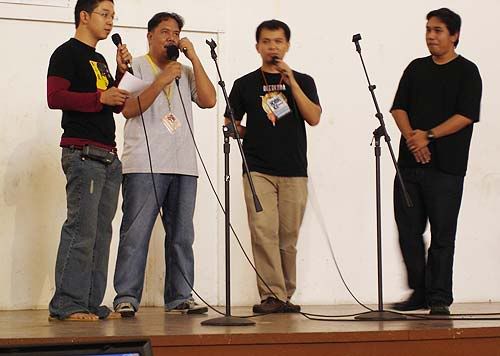 Just talking. That's RJ Ledesma on the left.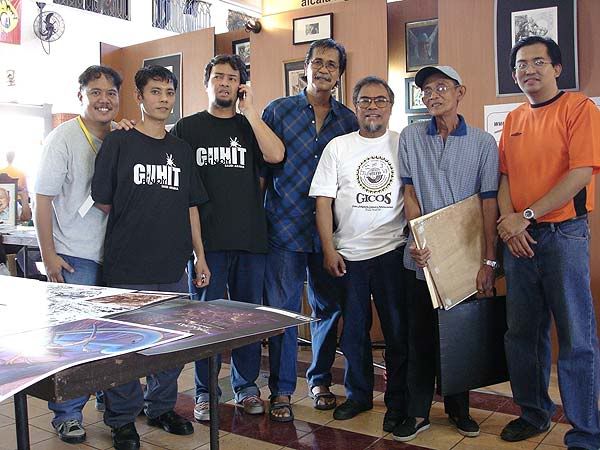 At the Guhit Pinoy and Alcala Legacy booth with Mario Macalindong, Meyo de Jesus, Ernie Patricio, Orvy Jundis, Yong Montano, and Alfredo Alcala Jr.
Maraming salamat sa Guhit Pinoy sa inyong regalo!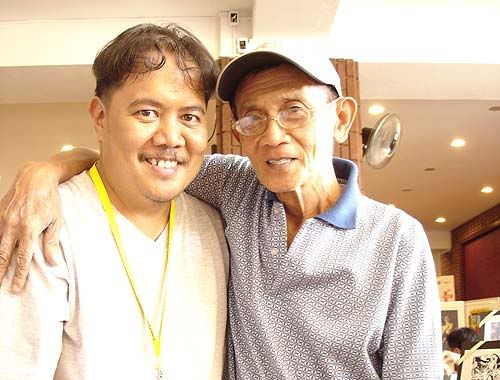 Me and Yong Montano (Magnetic Man, Goomba)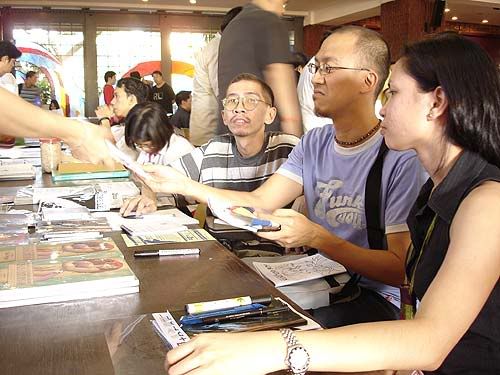 At the Alamat Booth with David Hontiveros and Carlo Vergara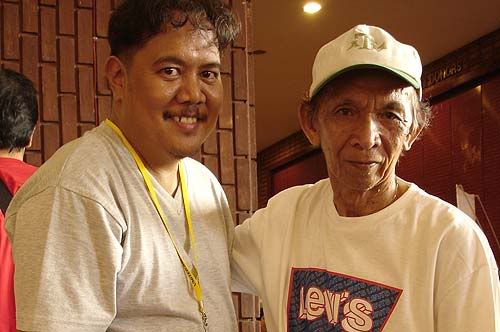 Me and Jun Lofamia (Liwayway illustrator)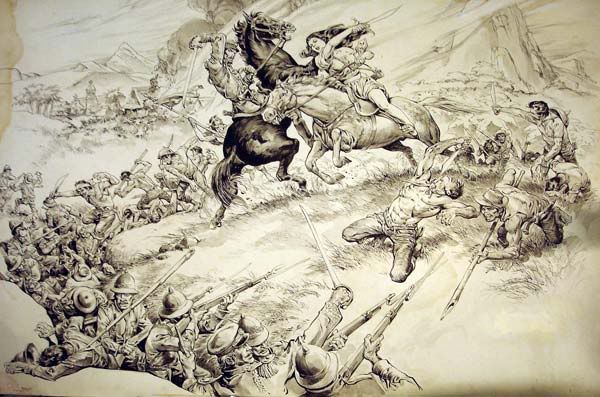 The largest and most kick-ass illustration on display. Gabriela Silang? by Francisco Coching, brought to the exhibit by daughter Maridel Coching. This more than 30"x40" illustration is just a "study" Maridel tells us, and assures the final version is much more impressive.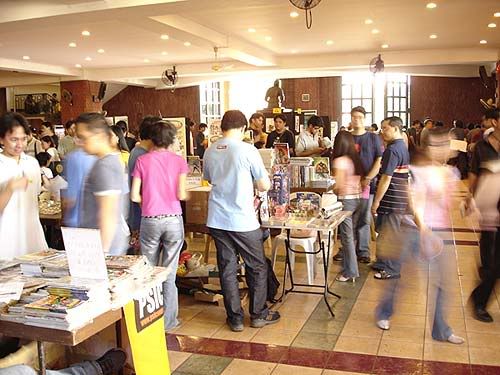 The Fully Booked booth. Jonas Diego on the far left.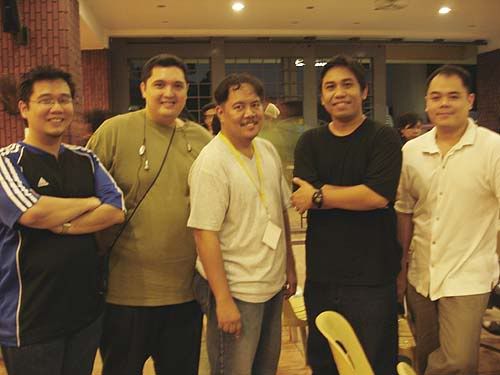 The Lakan Team, together again! Older and Heavier than ever!! :)
From Left: Ian Orendain, Chris Bernardo, me, Arnold Arre and Oliver Pulumbarit.
Thanks to Edjee Mendoza and Zara Macandili for their assitance in putting together the Philippine Comics Art Museum displays.
Congrats and thanks to Artistden
for a successful event! Hopefully this will be the start of a new era for Philippine Comics!