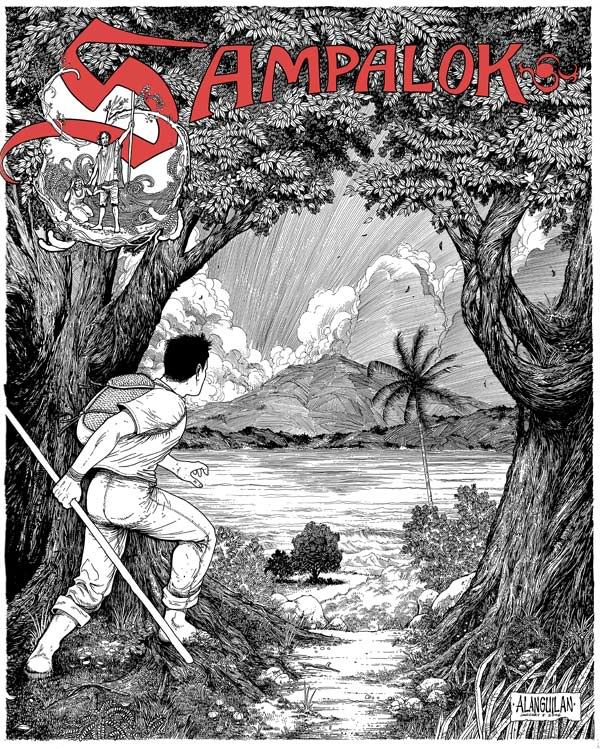 Click Here for a Larger Scan
This is a drawing I started doing way back in December 2003 that was to be used for the San Pablo City Comics Art Festival, which I've only now had the opportunity to finish. This will be part of an adaptation of the Legend of Sampalok Lake, one of the seven lakes of San Pablo City, which will see print later this year. I can't say in what form this publication will take as yet, but as soon as I can talk about it, I'll put it up here.
I've been wanting to do a comic book adaptation of the legends of all the seven lakes of San Pablo ever since 2001, and I'm ecstatic that I finally have not only the opportunity to do it, but the work will find print publication as well, which is great!
I've always been fascinated with these legends, ever since I saw them enacted out in a play at my old school, Canossa College, back when I was in grade school. Some of these legends are quite brutal, with lots of deaths, destruction, cruelty, jilted lovers, angry gods, and even a vivid decapitation at some point.
Fantastic material for a comic book, I think. :)