Alex Niño
The Orc's Treasure, 2006
I think 2006 will be a great year for comics in the Philippines. I see it starting off well with the
Neil Gaiman-Fully Booked
contest which will surely attract a lot of really good comics work. And with the best of these being published, the resulting book will definitely be a remarkable thing for local comics.
I'm also aware of a lot of other comics projects like the one being done by
Dell Barras
in cooperation with
Guhit Pinoy
, as well as another project by one of our finest,
Romeo Tanghal

.
More on those when more details come in.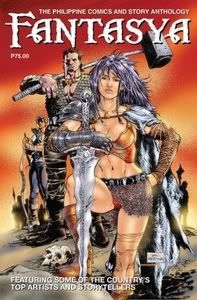 PSI-COM
is testing the waters with their FANTASYA title and although I might have some concerns with some of their copyright policies, the debut issue of FANTASYA is solid and promising. I sincerely hope this is a successful title for them so that more of its kind can be published.
I myself am involved in a project that will see the light sometime middle of this year, and I am joined by some names in comics which might be familiar many of you. I'm very excited about this project and based on complete stories I've already seen, it's really gonna rock!
I'm really glad that the Philippine comics industry is slowly but surely being revitalized and with each new group or project I hear about, I feel like I want to be involved.... with ALL of them! And I have been invited by some of these groups, and each of them wish for nothing but to see comics in the country come alive again. It's just very unfortunate that I can't be faster (like Alfredo Alcala) so I can be involved with all of them.
Accepting my glacier-like pace as something I still have to work on, I can only be involved in those projects I already am involved right now. I really hope that my non-participation in some of these groups is not seen as disinterest. I'm definitely interested and I want nothing more than to help, but I have to accept that my physical limitations prevent me from participating in many of these great projects.
That said, I wish you guys all the best, and you can definitely count on me to talk about, and promote whatever comics projects you guys might have right here.
Good Luck! MABUHAY TAYONG LAHAT!!
*****************
Dennis Villegas' blog on the History of Philippine Comics
continues to amaze. His recent articles have been very informative and quite fascinating.
A History of Liwayway Magazine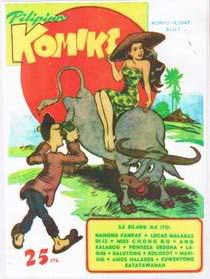 The Story of Ace Publications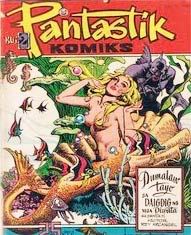 The Beginnings of the Philippine Comics Industry
Thanks to Dennis for writing these articles. He really should write a book!