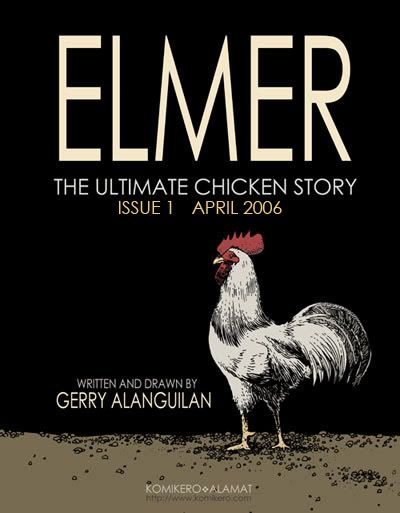 This is one of my projects for this year that I can give a definite schedule of release for. It's been something I've been wanting to do for quite a while, a story I've been doing some serious research for the last couple of years.
I had initially scheduled this for January 2006, but delays of various projects in 2005 pushed this back a little bit as well. But by April, if all goes well, the first issue will hit the stands. Color covers, 24 black and white interiors. No word yet on how much it will be per issue. It will be available at branches of Comic Quest, Druid's Keep, Comics Odyssey, and for those far away, they can get copies from me directly.
Although "Elmer" is an offshoot of "Stupid Chicken Stories" from Crest Hut Butt Shop, I don't consider this a comedy, though it may well end up unintentionally humorous, as Wasted did, but for totally different reasons.
For those that have been looking for my next "serious" work after Wasted, then this is it.
I consider "Humanis Rex!" serious as well, but it won't be published collectively until 2007.
I've set aside a section of Komikero.com for Elmer, which can be found
here
.