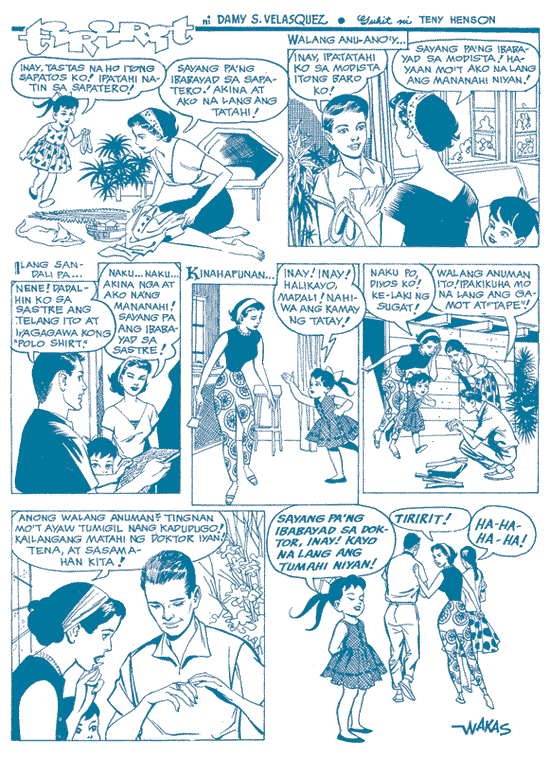 More Teny Henson Artwork
I added two more pages of art to
Teny Henson's Profile and Art Gallery
at the online museum. The above artwork appeared on the inside back cover of Pilipino Komiks #393, cover dated June 23, 1962. It really was printed in dark blue tint. The strip, "Tiririt", seemed to have been appeared semi-regularly in the comic book as one-page stories.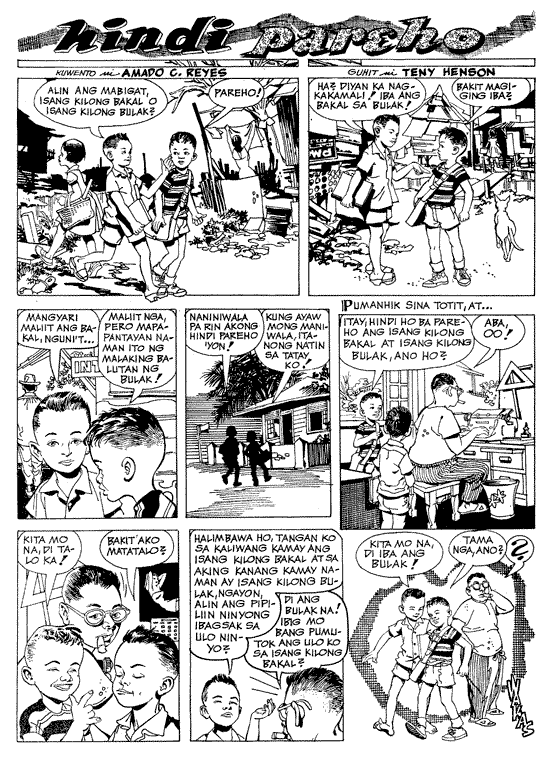 This one comes from Tagalog Klasiks #255, cover dated April 11, 1959. It's one of those one-page stories that I was sorely tempted to color, but I really didn't have the time to.
You can see higher versions of the artwork in
Teny Henson's Art Gallery
.