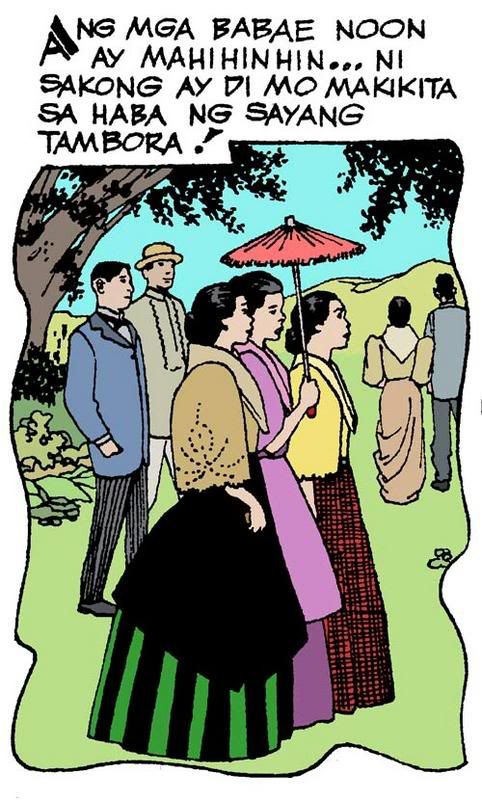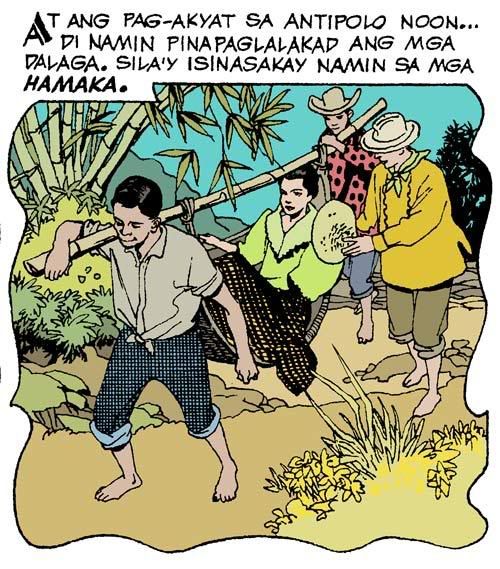 Teny Henson Art Gallery
Click Here
I just love coloring Teny Henson's work. The panels above come from his story "Kahapon at Ngayon sa Antipolo" from Pilipino Komiks #259, cover dated May 4, 1957. The simplicity and economy of Teny's line made it most suitable and most enjoyable to color.
Click Here to see the full page
.
The first thing I did was to scan the page at a very high resolution, then clean off all the dirt and paper discoloration. Next was fixing printing errors by erasing them and/or rebuilding lines. With clean black and white art, I proceeded to color the page in Photoshop. All in all, the entire process took around a day, which is probably one of the most enjoyable things I've done.
I've also uploaded Teny's profile and art gallery at the online museum. It's about time I think.
Click Here for Teny's Gallery
.
I'm appaled that it took me so long to get to it. Teny is one of my favorite artists. He is prominenty featured in my
early pathetic attempt
at a Filipino comic book art gallery.
Teny's art is unique among his contemporaries in that he never adopted the profuse shading and brushwork that characterized the comics art of the time, opting instead to use a clean line style of drawing, putting more more thought in designing each panel and each page to be aestheically pleasing.