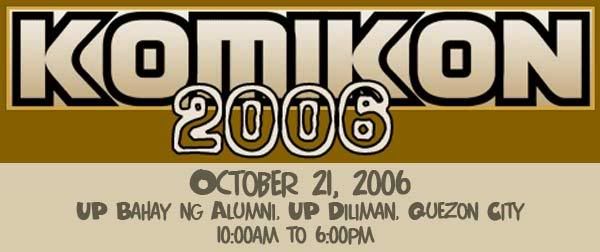 It's Komikon time again! For those of you who missed the first one last year, you can find pictures of it
here
and
here
. I'll be once again bringing my camera to cover the event through pictures, video and commentary. Last year was well attended and an enjoyable atmosphere permeated all throughout, inspite of the heat. The UP Diliman venue is good, but it might be inaccessible to many, and a venue with air conditioning might be a better idea.
For any official info about the con, check out their
official blog here
. Here is the official poster of the event: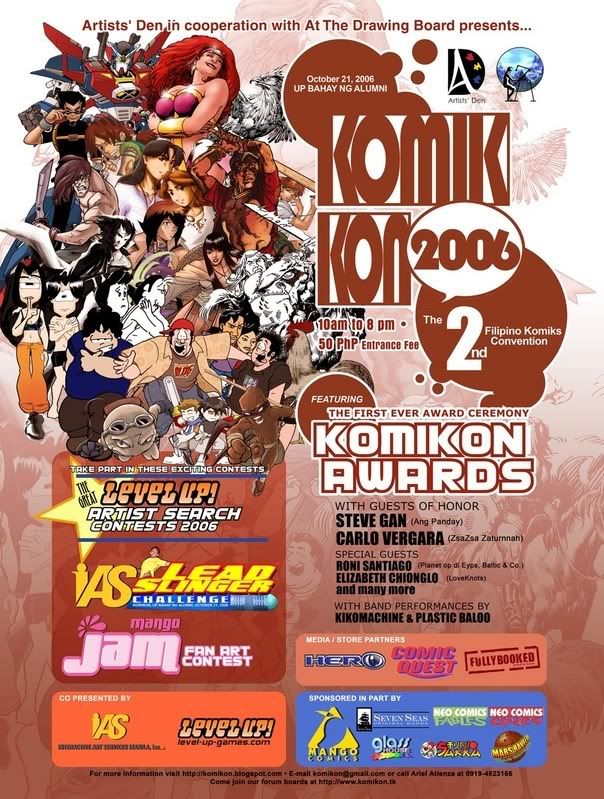 Once again, I'll be taking a booth, this time for "Komikero Publishing". Last year I really had nothing to sell, simply promoting Philippine Komiks Art. This time, I'll be promoting and selling ELMER, and specially launching
ELMER #2
! Here's a sneak preview!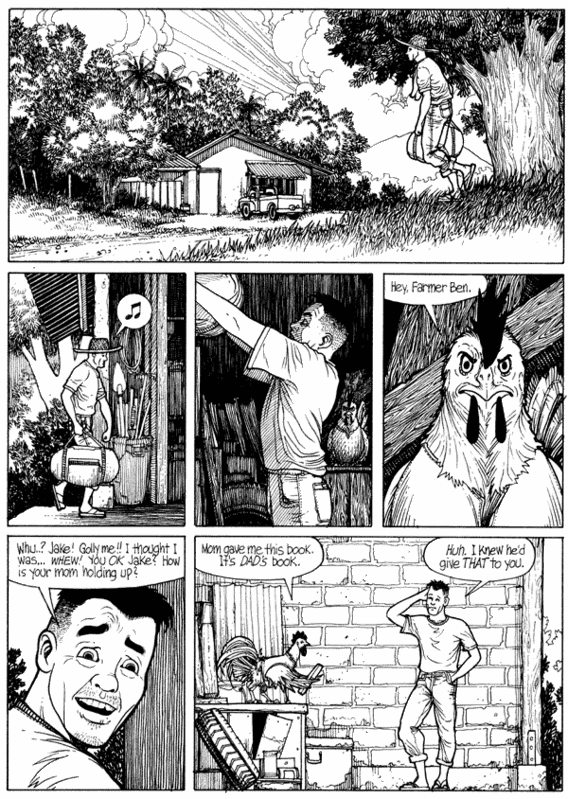 You can also check out my continuing full color sci-fi series
HUMANIS REX!
from Fudge Magazine, which I'm sure they'll be selling at their own booth.
Here's a run down of other stuff my pals have going on at the Komikon:
My pal
Jonas Diego
, webcomiker and now an executive boss at his own storyboarding company IAS, and co-presentor at the con, is conducting an art contest called
Lead Slingers Challenge!
, and the ultimate prize is 10, 000 bucks and a two week contract job at his office. If you are a good artist, this is the office to work for, guys. I can vouch that his office is the most fun and coolest office to work for. Just check out
some of the videos
that his nutty crew are doing.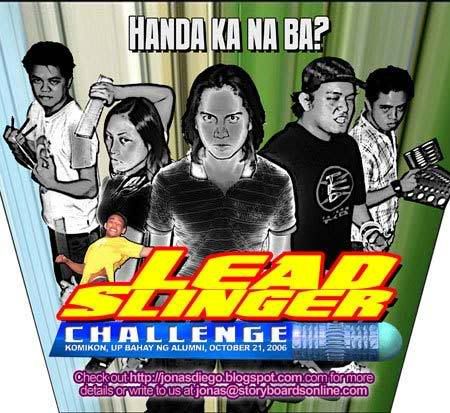 Lead Slinger Challenge Contest
Rules Here
.
Komikero
Henry Anima II
will be launching
Paperclip Komics
with the release of a preview of his upcoming comics
Mutya and the Book Of Answers
.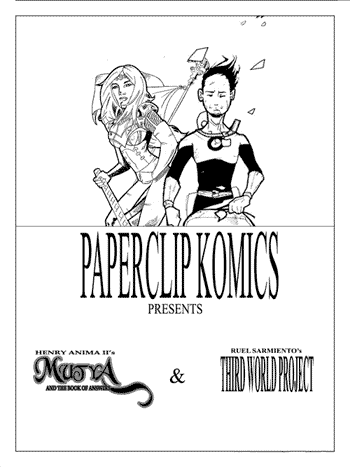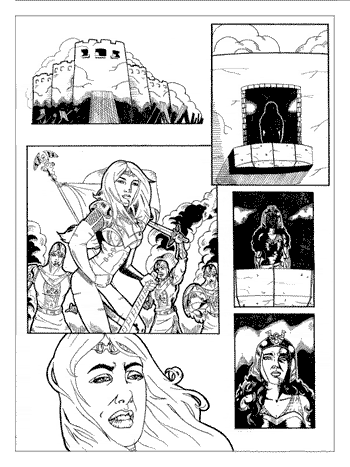 Henry is slowly becoming one really good artist. I thought his earlier comic book, Children of the Dam was really good. I can't wait to read this one.
Gilbert Monsanto
will be launching his own comic book publishing company called
Sacred Mountain
with the release of
TROPA
.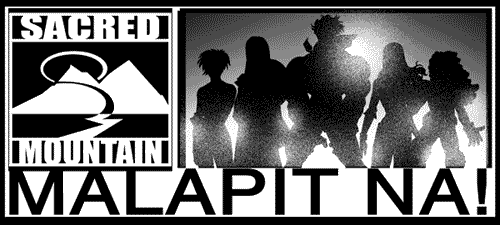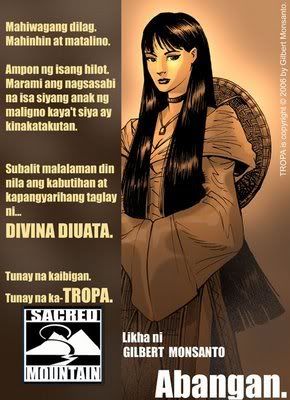 Gilbert is a kumpare of mine, and I'm really glad he's finally dipping his toes into the world of self publishing. And he's taking along other guys with him like
Lui Antonio, Kriss Sison, Jim Jimenez
and
Marvin Maglaque
.
Budjette Tan
and artist
Ka-jo Baldisimo
will be around to promote their comic book
Trese
, now on it's sixth issue!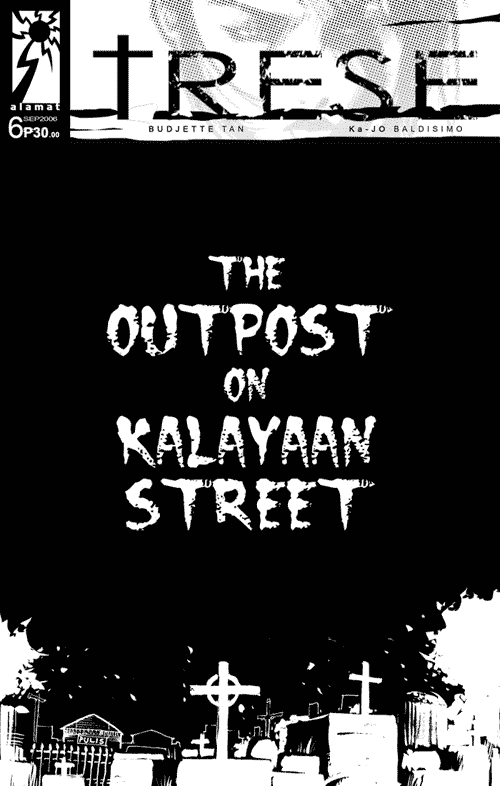 If you haven't read Trese yet, you're missing out on one of the most remarkable local comic books published in recent years. Budjette has finally tapped into something that gushes out these excellently and imaginatively written stories.
Budjette has uploaded a lot of complete stories online
which you can check out here
.
Rising superstar
Carlo Vergara
, creator of the wildly popular
Zsa Zsa Zaturnnah
, will be having a booth that he will share with writer
David Hontiveros
and Kikomachine's
Manix Abrera
.
The
Mars Ravelo Family
, along with writer-artist
Reno Maniquis
(Maskarado) and dynamic duo
Dodo Dayao
and
Bong Leal
(Askals) will be setting up a minor sponsors booth.
Risingstar Printing Enterprise
is coming out with
Filipino Komiks
featuring the talents of many young and veteran comics creators including
Jose Mari Lee, Karl Comendador, Rico Rival, Nar Castro, Romeo Tanghal, Gilbert Monsanto, Dante Barreno, Randy Valiente
and more!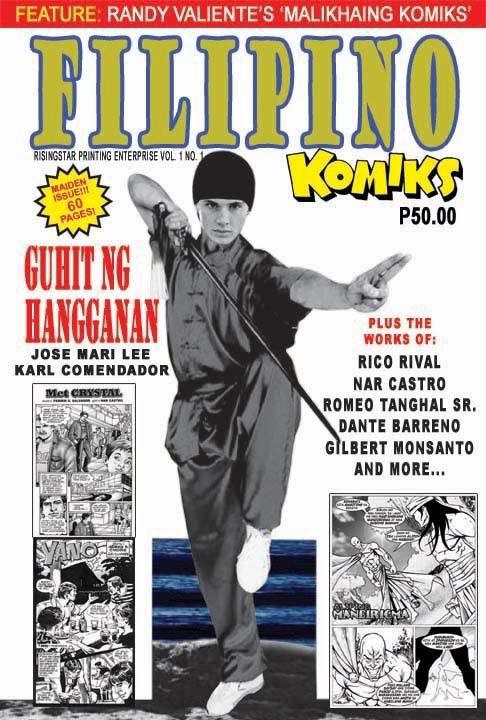 I'll be announcing more activities as the event nears.
+

October 7 Signing at Comics Odyssey, Robinson's Galleri
a
Just a reminder for those who are interested, Comics Odyssey will be opening a new branch in Robinson's Galleria, Ortigas this October 7 at 12noon-3pm. In attendance will be
Leinil Francis Yu, Wilson Tortosa, Carlo Pagulayan, Jeff Huet, Edgar Tadeo
and myself to help open the branch and sign stuff. See you there!
See you There!