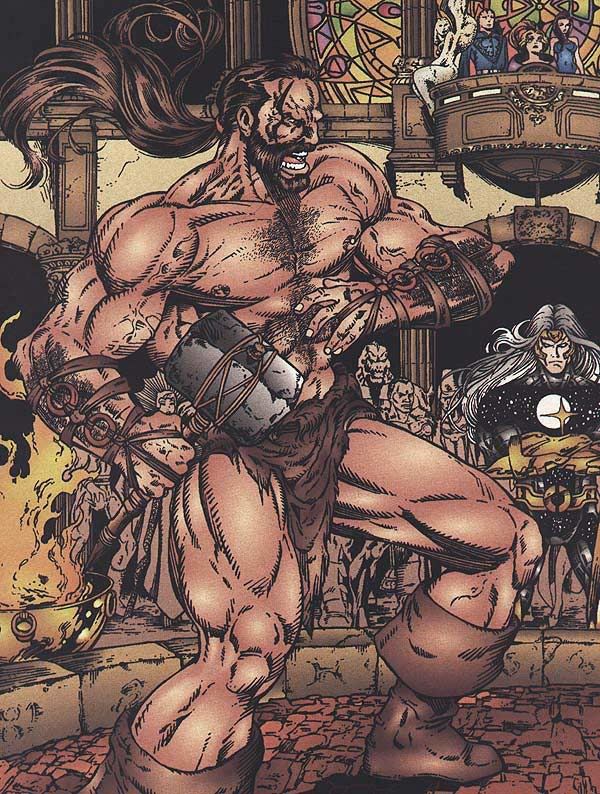 Inking Portfolio #3
Aster: The Last Celestial Knight #1
1995
Thankfully enough, Aster Editor Billy Lim-It liked my work in Harriers enough to offer me to ink the 2nd volume of their headliner title, ASTER, this time with the additional title "The Last Celestial Knight." Aster was being drawn right from the beginning by Oliver Isabedra and I thought he did a pretty good job of it. His stuff reminded me a lot of George Perez.
Efren "Jay" Anacleto had actually begun inking this issue and was able to ink the first two pages before being handed to me. When I turned in my first few inked pages, I was told by Billy and one of the other editors that I was perhaps inking it a little too thick, and that I ought use a much thinner pen in the right places. And they were right. Looking at how the pages looked in print, the lines do look a bit thick for the first half of the issue, but I adjusted it a bit for the second half.
I was living in San Pablo while I inked the issue, and once or twice a week, I'd take the Cubao bus to go to Manila 2 hours away to pick up pages/drop off inked pages at Billy's store in Virra Mall, Greenhills. These were times when I still did not have a computer, no Internet and email, tools which make such trips unecessary by today's standards. But I liked making the trips as it allowed me to check out the new comics, and other new stuff in the malls.
I was credited as "Jerry Alanguinan" this time around, but you can hardly see it because the credits page didn't print really well, at least on the copy that I have.
The pinup
that I gave to Billy saw print as the centerpread of this issue, and it is such a thrill to see it there. When Jae Lee came over to the Philippines later in the year for signings he said he really liked the pinup I did and wow, it was such a terrific thing to hear from someone like that.