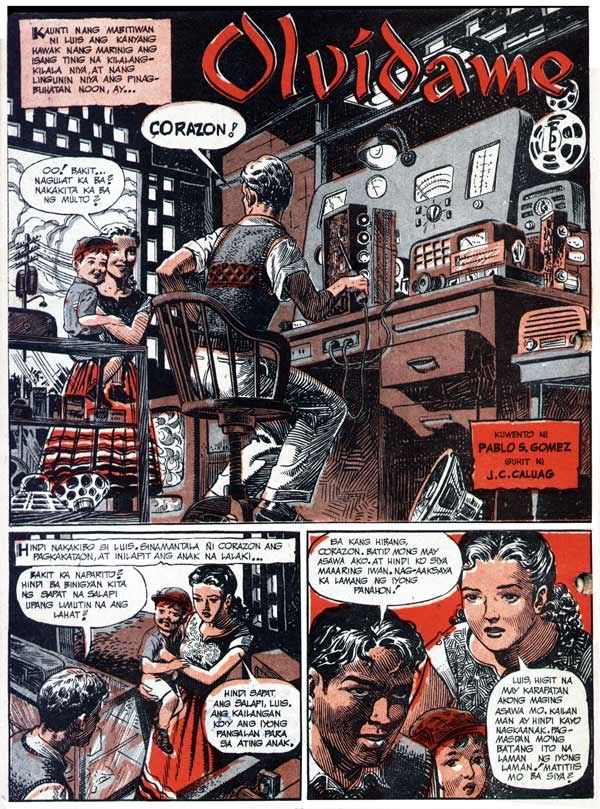 J.C. Caluag
(also known as
Jose Caluag
)
Olivadame
written by
Pablo S. Gomez
Tagalog Klasiks #113, October 1953
ACE Publications
As requested, I'm featuring two more artists I'm featuring for the first time in the site. I know very little of J.C. Caluag aside from seeing his work on many early Philippine Komiks. Olivadame, as written by Pablo S. Gomez, seems to be a good representative of the quality of Caluag's work from this period.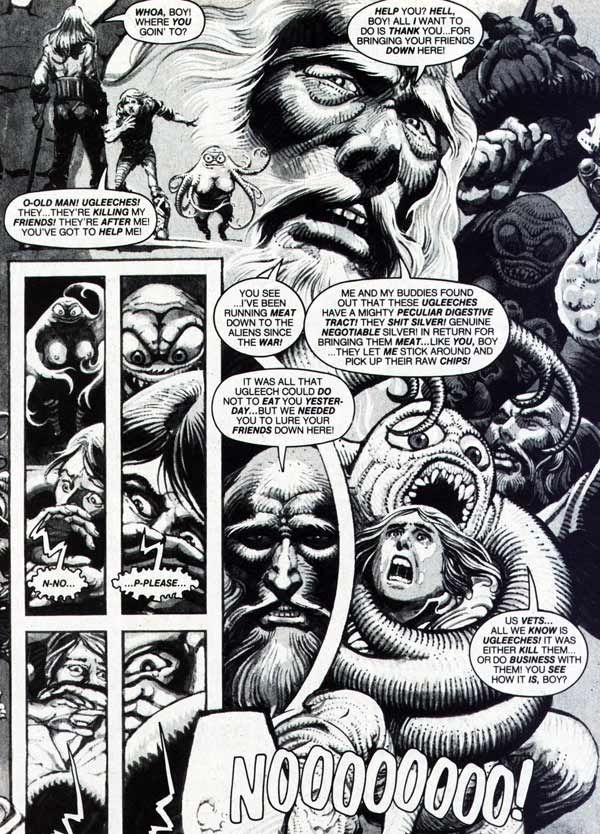 Delando Niño
Love Among The Ruins!
written by
Bill DuBay
and
Timothy Moriarty
1994 #22, December 1981
Warren Publications
Delando Niño is of course, Alex Niño's brother, who seems to display a unique talent on his own. I've rarely seen his work in local comics though, perhaps just one or two stories that still seemed rough compared to what he has done for Warren Magazines.