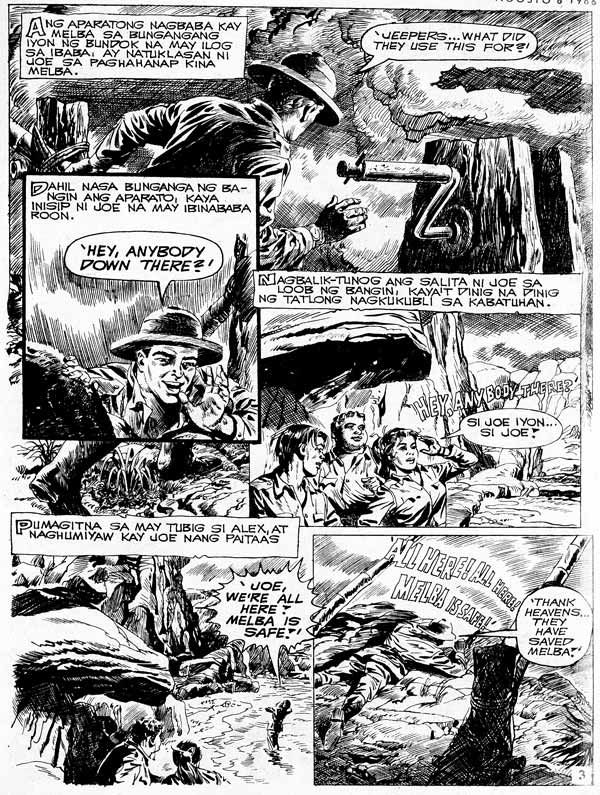 Francisco Reyes
Joe Safari
written by
Clodualdo del Mundo
Pinoy Klasiks #61, August 6, 1966
Graphic Arts Service, Inc.
Francisco Reyes is one of the grand old men of Philippine komiks and is regarded as the King of the Philippine Jungle-lord school of komik-strip writing. A mild-mannered bespectacled man, Reyes created KULAFU in 1933, one of the earliest adventure comics strips in the country in the pages of Liwayway Magazine. A huge success, Kulafu was the first colored adventure strip in Philippine komiks, and was even translated into Spanish for a South American magazine.
Kulafu was discontinued at the outbreak of World War 2, but Reyes nevertheless did not continue the strip at the end fo the war. He created other strips like Talahib (1946), Kilabot (1947), Buhawi (1947), Mahiwagang Sinulid (1949), and collaborated with writer Clodualdo Del Mundo on Joe Safari (1966), Dagong (1967), Sphinx (1969), and Ogganda (1964).
Kulafu appeared on a stamp in 2004, honoring Francisco Reyes as one of the great achievers in Philippine Art.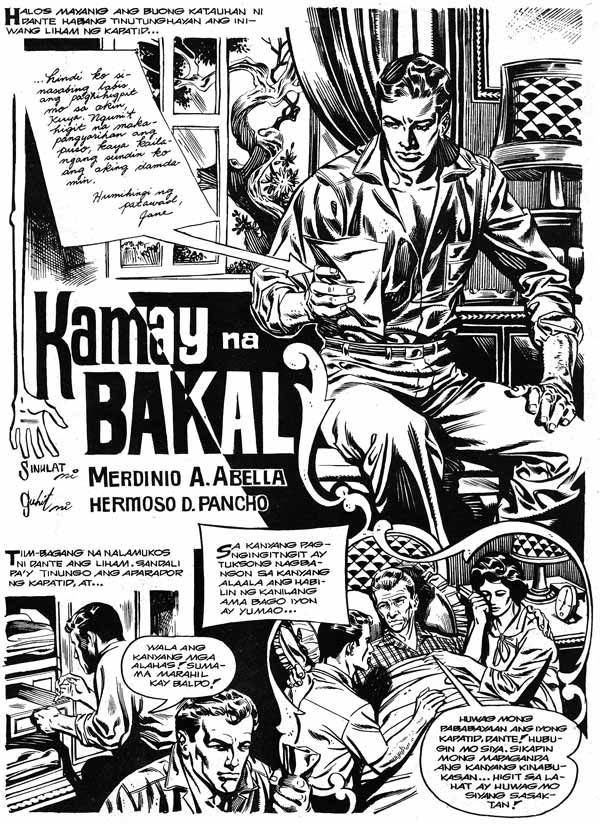 Hermoso D. Pancho
Kamay Na Bakal
written by
Merdinio A. Abella
Hiwaga Komiks #341, March 12, 1965
C. Reyes Publishing Corp.
I know very little about Hermoso D. Pancho except to say that I've always been impressed by his work, and he is amazingly *still* active in local komiks today, illustrating stories for ATLAS Publications. If anyone has any info on Hermoso Pancho, or has any contact information on him, please let me know. I would love to feature his art more extensively at this site.