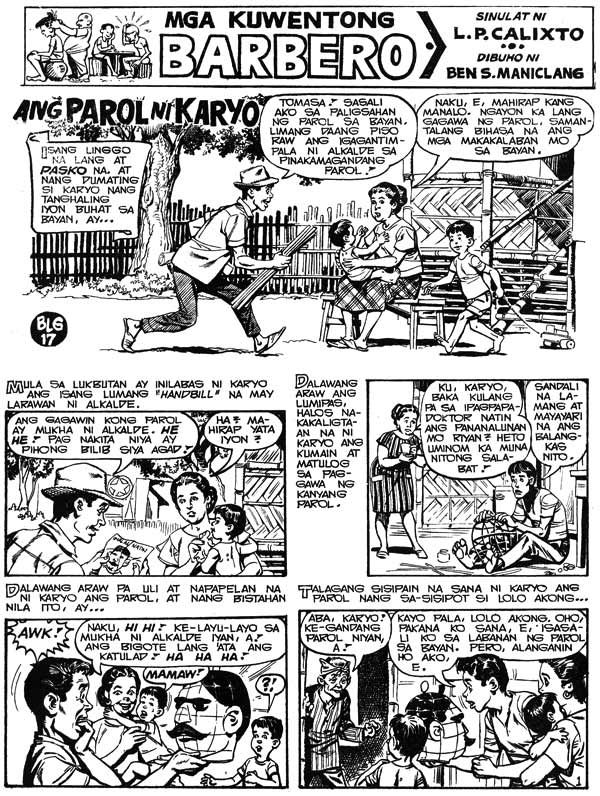 Ben Maniclang
Kwentong Barbero: Ang Parol ni Karyo Page 1 of 2
Aliwan Komiks #84, January 3, 1966
Graphic Arts Service, Inc.
Here's another artist that I'm featuring for the first time in this site. Ben is considered one of the pioneers of the Philippine Komiks industry. After finishing High School in 1947, Ben wrote and illustrated Ang Kambal for the now defunct Silahis Magazine. In 1952, right after graduating from college, he became a staffer of Bulaklak Magazine where he illustrated Ang Prinsesa at ang Pulubi, Ang Tungkod ni Moises, Nasaan ka Irog, and many others.
He went on to work for Extra Komiks, Mabuhay Komiks, Tagalog Klasiks, Kenkoy Komiks, Aliwan, etc. For a time, Ben served as art director of Silaw Magazine of the Manila Daily Bulletin (now Bulletin Today).
His most popular illustrating job was on Jim Fernadez's
Anak ng Zuma
for Aliwan Komiks.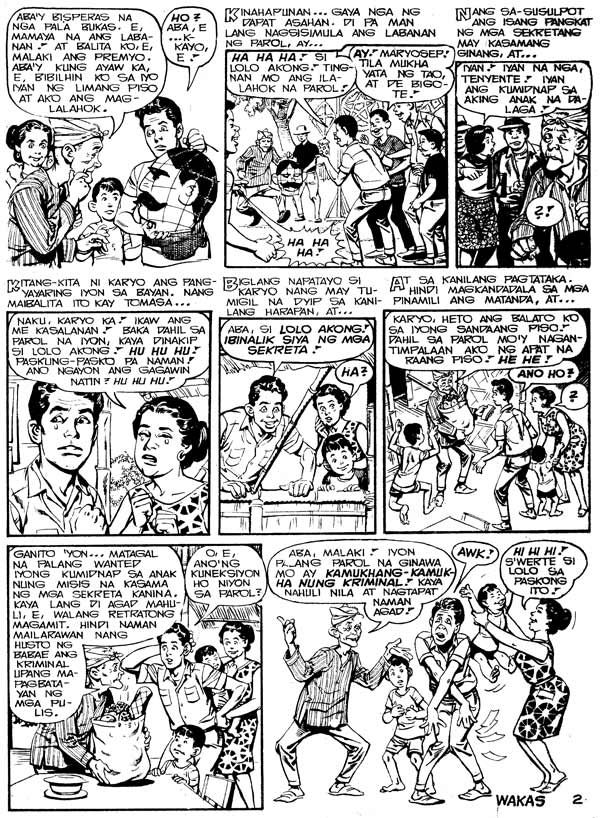 Kwentong Barbero: Ang Parol ni Karyo Page 2 of 2