Mar Amongo Passes Away
I just heard from a friend of the family that comic book illustrator Mar Amongo passed away Wednesday morning. The wake is being held at his home in Los Baños, Laguna.
Mar Amongo, a student of Nestor Redondo, was known for his realistic style of rendering, which he employed in numerous stories for Tagalog Klasiks and other publications. In the US, he worked on stories for Weird War Tales, Ghosts, All Out War and GI Combat.
He withdrew from comics to work as an artist in the Middle East for many years before returning home to work on various religious comics like "The Tiger's Fang" for Eckankar Books.
He was also a much sought after painter by the Philippine Government who had commisioned him to do a billboard of the Philippine Centennial in 2000.
We visited Mar at his home in Los Baños in 2004 and
I wrote about it her
e
.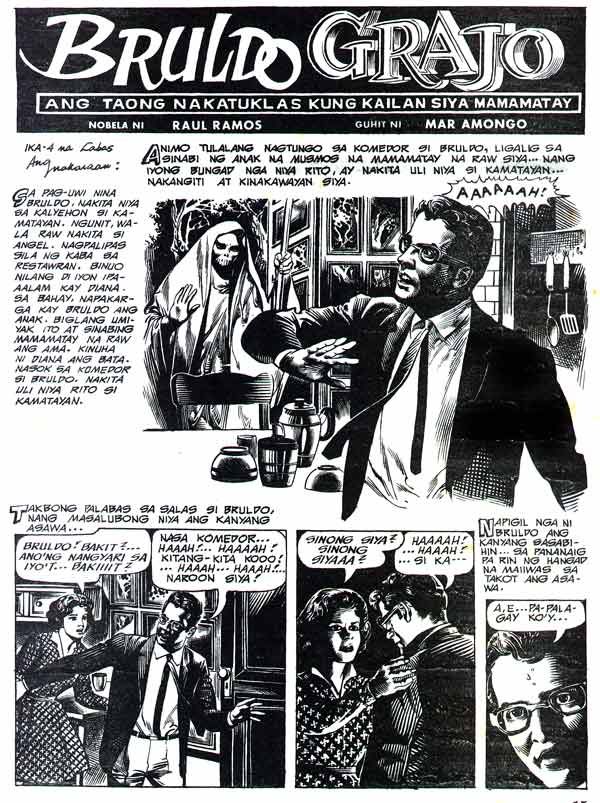 Bruldo Grajo, illustrated by Mar Amongo
Tagalog Klasiks 427, May 26, 1967
More info soon...