A Peek Into Liwayway
August 8, 2005
I took a peek at this week's issue of Liwayway Magazine, now published by Manila Bulletin and it's a vast improvement from just a year ago, or even from the first issue published by MB just a couple of months ago. The artists, having been empowered perhaps by improved printing capabilities of Manila Bulletin, took it upon themsleves to take their art a notch higher.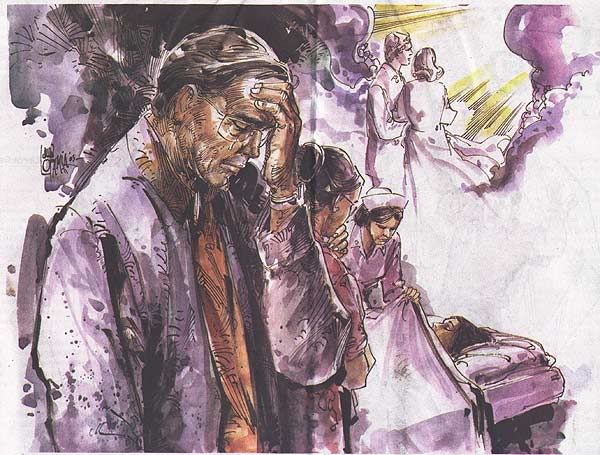 Jun Lofamia
Walang Hanggang Pag-ibig
written by Ma. Lordelisa Guevarra-Tan
Seeing his work just a few months ago colored via strippers, I'm now amazed at how the art looks when Jun is left to watercolor his own work. This is just one of the many of his illustrations for the magazine. He regularly illustrates for writer Gilda Olvidado, who debuts her new story "Mahal...KILLER ka ba?" (Awesome title! Is that funny or what? :) )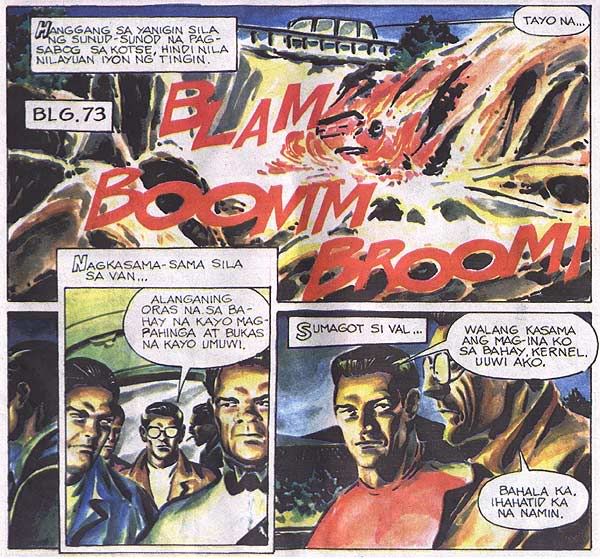 Hal Santiago
Mga Bakal at Kalawang
written by Ricardo M. de Luna
Hal Santiago continues to evolve when he jumps from pen and ink to fully painting his comics via watercolor. Everybody seems to have caught the watercolor bug as Rico Rival demonstrates in his own strip below.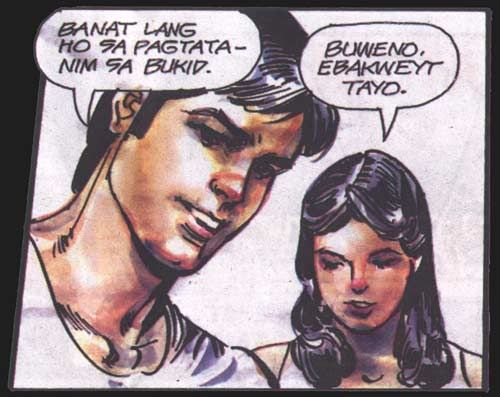 Rico Rival
Basura
Written by Pablo S. Gomez
Rico Rival is one of those Filipino artists who gained much popularity in the US in the 70's and it's nice to see he is still active in Philippine comics and still pushing himself artistically. His work may be much looser, but his line is much more confident. The sparseness of detail and carefully considered layouts make his work much better today.